The Original Comets Are Still Rockin' 'n Rollin' 2013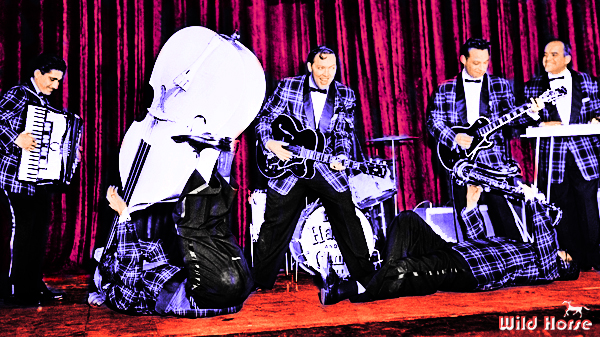 '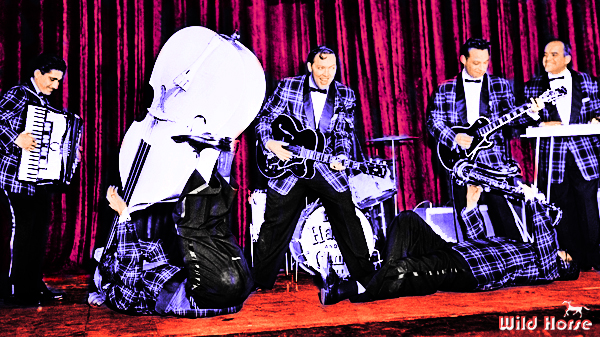 The Comet's with the last two "Original Members"
Still Rockin' and Rollin'
.
Rock n Roll the Golden Era. Without Bill Haley & His Comet's there is no chance that the genre of Rock n Roll would have ever been conceived and born.
The man with the curl on his forehead was the Daddy of Rock n Roll, and if you follow the time that Bill Haley and the Comets appeared on the music scene, you will understand that it is Haley who came before all others, and the music they call Rock n Roll today.
Masters of the Dick Clark American Bandstand, they were the superstars of all music genre's, and still two of the original Comet's are keeping the 50's alive and well in the 21stcentury.
Joey Ambrose and Dick Richards, are still touring the world, keeping the real Rock n Roll sound from vanishing.They have added three other great musicians to make sure that Bill Haley's legacy lives on forever.
Today's Comet's will escort you across the portals of time to an era when there were no sound systems to speak of, and everyone had to know their music, because they were the hottest band on the face of the earth.
They were the Golden Era of Rock N Roll, and now Joey and Dick continue to be a part of history as they take the stage, and jumpstart your memory back to the time when Haley & The Comets were playing the national anthem of R & R with such super hits as"Rockin Around The Clock," the dance craze of "Shake Rattle& Roll", and the monster hit "See You Later Alligator," plus so many more hits of the real King of Rock n Roll.
Please note that Joey Ambrose and Dick Richards are not doing this as a gimmick, or a fluke, this is the REAL DEAL. The Comet's are great musicians so please do not give a thought that they are not still playing at the top level of their game. THIS IS AN AWESOME SHOW TO SEE. Check out the attachment.
Click banner to download show info:
MSP is proud and honored to have signed The Comet's with the last two"original members" to our talent agency. For pricing and avails, please contact Marty Martel at the following:
Marty Martel
Pres., MSP
Pres., BKD Promotions