Barbara Rainey Gonna Be A Great Week In Nashville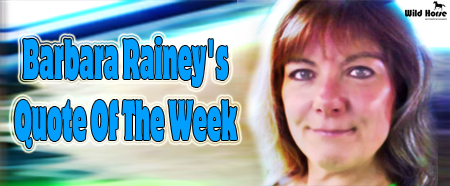 Wildhorse Entertainment presents our weekly
"Independent Superstar Quote Spot"
Brought to you by Barbara Rainey.
"You can stand tall without standing on someone. You can be a victor without having victims."
– Harriet Woods
It's gonna be a great week in Nashville, TN ya'll!!
-=-=-=–=-=-=-=-=-=-=-=-=-=-=-=-=-=-=-=-=-=-=-=-=-= 
If you would like to comment on this Quote supplied to us by Barbara Rainey then you are most welcome to do so.