Are All Liberals Just Big Sorry Losers, Yes Or No?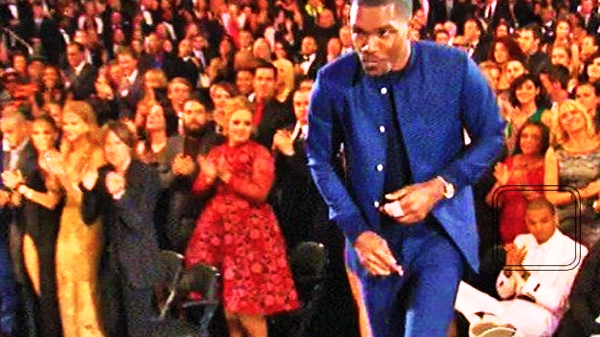 Chris Brown, Frank Ocean Feud:
Brown Loses Grammy To Ocean
Stays Seated During Standing Ovation
Leave it to Chris Brown to create that awkward moment at the Grammys: Brown, who cozied up to on-again girlfriend Rihanna at last night's awards show, was the sole person sitting when Frank Ocean went onstage to accept the award for Best Urban Contemporary Album for "channel ORANGE".
Brown went head to head with Ocean and Miguel for the Urban Contemporary category (and rumor has it that when Brown's name was announced as a nominee, no one applauded so CBS had to add on a track of cheers, according to The Hollywood Reporter). When Ocean's name was announced as winner, Brown was visibly surprised, then remained seated while the entire roomful of A-listers, idols, icons, and multiple Grammy winners all stood up to clap.
This comes across as quite the statement, but not so much a surprise. Just weeks ago, Brown and Ocean got into a brawl in a parking lot in West Hollywood. Ocean said Brown punched him, and that someone from Brown's entourage called him a "faggot." Days later, Ocean decided not to press charges, but it seems Brown does not let things go.
Ocean also won the award for Best Rap/Sung Performance with Jay-Z, Kanye West, and The-Dream for "No Church in the Wild" from "Watch the Throne." Brown did not bring home any Grammys last night.
[youtube http://www.youtube.com/watch?v=StyQoJmt4Hs?rel=0]
WHISNews21: I wanted to paste some of the comments on the above story but they were not family material so if you want to read the comments you can google this article, sorry