Some Comments And Pix After Last Nights Debate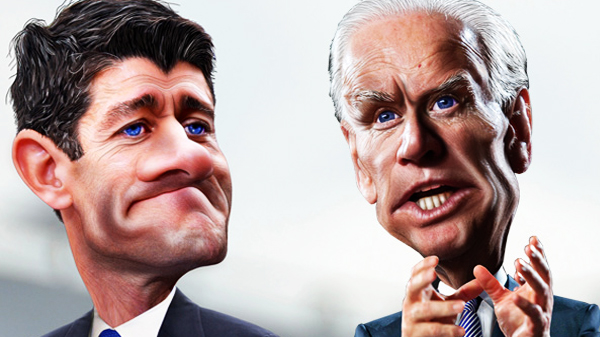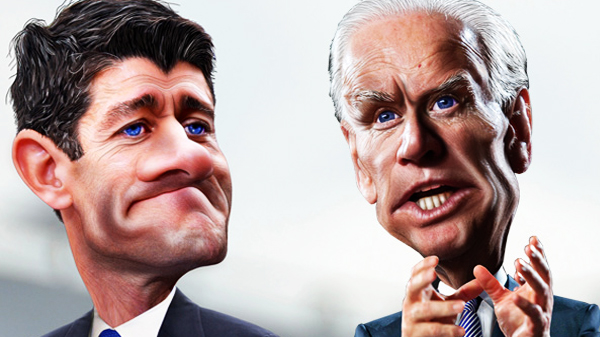 Photo Illustrations (Ryan and Biden) by DonkeyHotey via  Flickr/Special to The Politics Blog
These pictures and comments were found on Google this morning and it is too be noted that they are all posted by American's In America.
Some of the funniest comments are to be found on a Blog by the man in the picture to the left, he also has almost 2500 followers on his blog so his comments have travelled far and wide this morning..
I was not sure if I should post his name and blog, so I decided against doing that perhaps for his own safety and security. Although he openly displays it all on his Blog.
If he lets me know if it ok I will do so otherwise this article and his name will be buried in our archives for all time, well for ever then. How long is ever? I have no idea…..Sorry just having a short debate with myself…..
Well here goes just for the sake of the humor…….No disrespect intended

*  MT Biden really think everything Ryan says is funny or did he smoke out before the debate?
*  BREAKING NEWS: Immediately after the debate, Biden calls Obama to say: At least I did better than you…. *tongue sticking out*
*  BIDEN: after the debate: How'd everybody like my smile, laughs and interruptions? I planned that…..
*  Biden: Let me tell you what's a good idea…a good idea…a good idea…a good idea…huh?
*  Benghazi an issue only because Romney brought it up  The sad thing is, she's probably right.
*  BREAKING: Obama offers Biden debate tips…says: 'Remember 3 Things: 1) Blame Bush, 2) Blame Republicans, 3) Save Big Bird!
*   I sure hope Joe Biden got to Kentucky early enough to fight the altitude before tonights
*  BREAKING: Obama campaign rallies supporters w/new strategy: We Must Stop Romneys War On Big Bird
*  Yes and CNN Post Debate Poll Ryan won by 20 percent over Biden!!  Truly a buffoon and his behavior and antics did him in….both Biden and Obama will allow their arrogance to do them in!!
SORRY I HAVE TO STOP NOW, COULD FILL UP PAGES OF THIS BUT THEN WHAT'S THE POINT.
HAPPY VOTING NEXT MONTH,
PLEASE VOTE AS THOUGH THIS WILL BE THE LAST TIME YOU WILL BE ABLE TO VOTE.