SA Among Richest And Most Connected In The World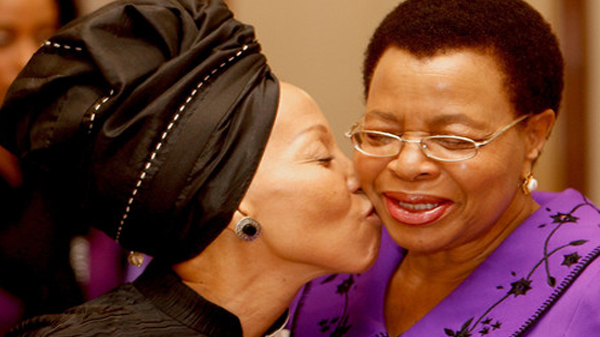 How Happy The World Seems To Be With Progress In South Africa.

News: It looks like the children from Margeret Keneilwe, possibly the richest family in South Africa. The daughter of Keneiwe mining magnate Bridgette Radebe, the owner of Munakan Mining. Radebe's critics believe she is overly fond of public "grandstanding" and self-promotion on the issues. But, so far, she has proven herself to be extremely well-connected. and reportedly the richest and most powerful women in the South African mining industry.
Her husband Jeff Radebe is the South African Minister of Justice. It has been alleged that she has for years, been overshadowed by her brother – billionaire businessman Patrice Motsepe, owner of African Rainbow Minerals and widely recognized as the richest individual in SA.
The other sister of Bridgette and Patrice Tsepiso Ramaphosa, wife of Cyril Ramaphosa, owner of the Shanduka mine, who also shares in Lonmin, the mine where striking workers have been involved in violent clashes with police while asking for more pay.
Collectively, these billions of billions of dollars strong family riches influence is incalculably far stretching. Yet it is Ironic that whenever there is trouble in South Africa the ANC still say that whites own everything when in fact just these few billionaire mentioned about, collectively have more money than 98% of all whites in South Africa.

Almost 1 million whites now live in poverty in South Africa almost a third of the total white population of 4 million. It was reported on a local SA news radio, that there are more black millionaire's in South Africa than white people.
Julius Melema says the mines are owned by "The Boers" when infact almost every ounce gold and every shining diamond in the mines are owned by the black South African elite and  International companies.
It is so Ironic that if you are white in South Africa, no matter where you come from even if you are on holiday here from America, England, Europe or Australia you are labeled as a Boer. The black masses still sing "Kill The Boer" at their gatherings, as they still implement this policy, but then who cares, do you ? You may only care when one of your family or friends are to be found in the picture below, just some of the 1000's of victims.