Little Big Town Big Tornado Watch Upgraded To One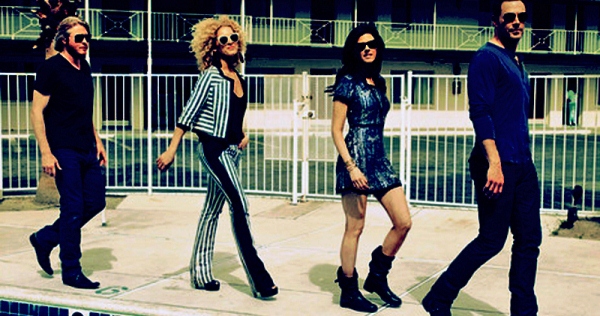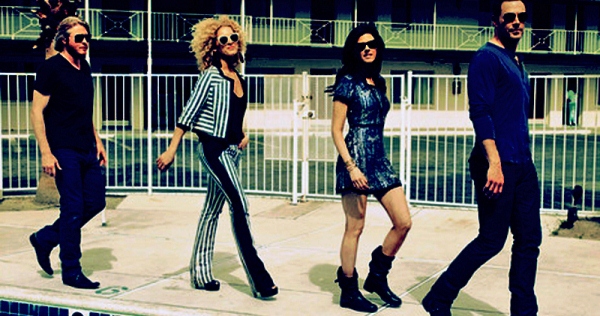 The Academy Of Country Music Wants To Know Which Tornado Are You?
So…Which 'Tornado' Are You?!
Little Big Town's new album TORNADO is in stores NOW!
And we have your chance to win the album, autographed guitar & more!
For your chance to win,
.
The song is their first No. 1 hit in 13 years as a band
Little Big Town assert themselves as a vocal quartet with real power and attitude on their new album 'Tornado.' The project — their most consistent and satisfying yet — sheds the milquetoast midtemp0 exercises that bogged down previous albums in favor of ones with true grit.
'Pavement Ends' sets the tone for an album that goes back and forth between swampy, guitar-drenched foot-stompers and vulnerable, inspirational ballads. 'Pontoon,' as it turns out, is not an exception to the style of 'Tornado.' The foursome adhere strictly to a rule of stomp from start to finish.
Previously, Little Big Town has relied on bare bones production to dress their tight, four-part harmonies. There are still examples of this; the haunting and inspirational 'Can't Go Back' is naked in comparison to meaty cuts like 'Front Porch Thing' and the oh-so-contagious 'On Fire Tonight.' There's no true lead vocalist on 'Can't Go Back,' however, with Jimi Westbrook, Karen Fairchild, Phillip Sweet and Kimberly Schlapman teaming up for a chorus sent down from the heavens.
Credit producer Jay Joyce for assembling an innovative and aggressive collection of effects to compliment these four. He's faced with challenges — transitioning between 'On Fire Tonight' and 'Can't Go Back,' for example — but finds creative ways to overcome natural obstacles without much notice. It's a superb effort.
Even in the dips, Little Big Town find interesting ways to deliver corny or well-known messages. The drunk-on-love 'Sober' doesn't stand up to the powerful emotions on songs like 'Tornado' and 'You're Side of the Bed' (brace yourself for this heartbreaking ballad, perhaps their best ever), but Schlapman's effort as lead vocalist turns it into a satisfying and sweet interlude. 'Leavin' in Your Eyes' does something similar. Without these two — and perhaps 'Night Owl,' a cool-down song — 'Tornado' would be exhausting. Instead, it's a roller-coaster you can't wait to stand in line for again and again.