Allan and Ashcraft Continues To "Fast Forward"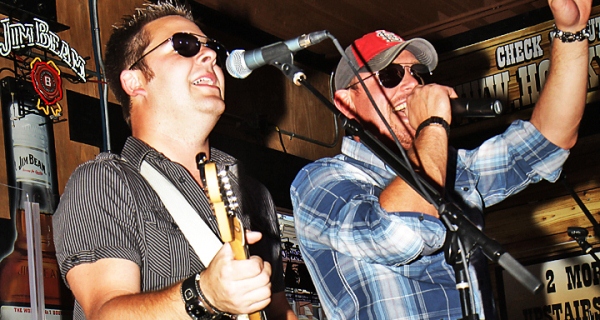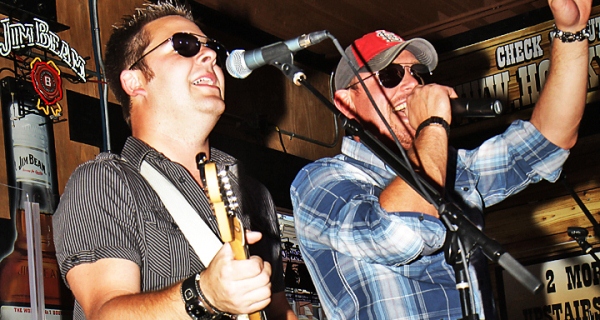 Allan & Ashcraft continue to "fast forward" in their career with super successful appearances at this year's CMA Music Fest.  Their performances at Rippy's andHonky Tonk Central, two of Nashville premier nightclubs, especially during the country music week were considered to be the best of all the talent assembled on Broadway during the 4 day event.  The excitement they generated at both venues reminded many of the early days of Garth Brooks introduction to the fans of country music.  Their band is as tight as a vice grip welded in place.  High energy put the full house of country music fans in a music frenzy to hear more of this duet team, and you don't have to adjust your volume with this super duet team.From Nashville the next stop for Allan & Ashcraft was June 16th at the historic and beautiful Embassy Theatre in Ft. Wayne, IN, where they took part in a benefit concert "Down the Country Line" to insure that the theatre will be able to continue to provide concerts as they have in the past.   The guys appeared with four other groups to pay homage to their favorite artists, which Allan & Ashcraft chose to pay tribute to the music of Kenny Chesney for his impact on their lives and their music.  The concert was a huge success and the Embassy Theatre is going to make this show an annual event, thanks to A & A and the other groups who were a part of this show.
September 9th, will be one of the most important concerts that Allan & Ashcraft will be a part of this year. It is the "5thAnnual Day at the Lake"  a benefit show for St. Jude's Children's Research Hospital, which they have been a part of for the past 4 years.  They are  committed to supporting St. Jude's for many years to come, with their time and talent. They will share the stage with Billy Currington and Phil Vassar. Their support for local and national benefit events is part of their everyday life.  They feel they should make themselves available when called on to help with their musical talent, by giving of their time to help those who are in need. The name of Allan & Ashcraft is being recognized in the country music industry as one of the fastest rising young artists, as they make an indelible mark on those that hear their music and see their super energized stage show.
Other important appearances for Allan & Ashcraft are as follows:
July 21 they will appearing with Chris Cagle and Randy Houser at Cowboy's in Mendon, MI  
August 11th they will headline the Tell City Festival.
September 14th they will be featured artists for the Rhinestone Rodeo being held at the Historic Soloman Farms in Ft. Wayne, IN, for the Ronald House in Northeast Indiana.
September 18 they will appear for the Ronald McDonald House at Pieres in Ft. Wayne, IN on the 1 million dollar stage.
Allan & Ashcraft's new single "Let's Get Gone" continues to climb the country music charts in Europe and the U.S., as the guys continue to gather a flock of new fans. Please check out Allan & Ashcraft's website:  http://allanandashcraft.com
For Personal Appearances contact: Acts Nashville Eddie Rhines-Pres. Ph. (615) 254-8600 Email:   eddie@actsnashville.com
For all media requests contact: BKD PR & Assoc. Marty Martel President Ph. (615) 822-6713 Email:  martymartel@bestdamnshows.com
Article Sent in by Marty Martel