Mark Twain Most Downloaded Americana Album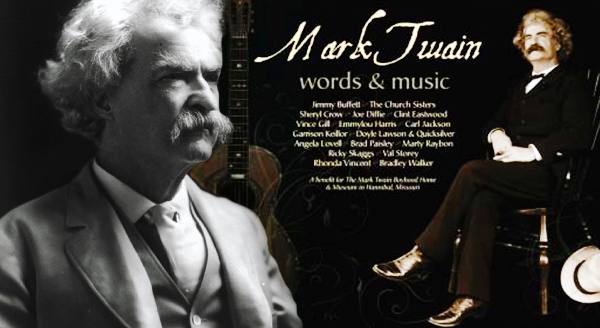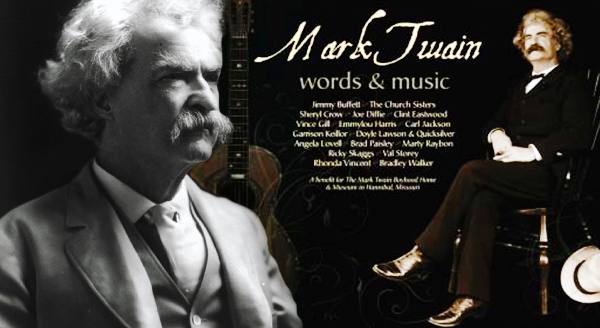 MARK TWAIN IS THE MOST DOWNLOADED AMERICANA ALBUM OF "ALL TIME" ON AIRPLAY DIRECT
"Mark Twain:  Words & Music" has now become the most downloaded Americana album of all time on AirPlay Direct, an online, broadcast-quality delivery service utilized by over 7,500 radio stations around the world.
www.AirPlayDirect.com
The CD, which was released in Sept. 2011, and has been downloaded 5,781 times since Nov. 2011.  "Words & Music" surpassed artists like John Mellencamp, Roseanne Cash, Willie Nelson and Glen Campbell for the all-time top spot in the Americana category.  
www.AirPlayDirect.com/charts/albums/AllTime/FA 
"Words & Music" tells Twain's life in spoken word and song and is a benefit for the Mark Twain Boyhood Home & Museum in Hannibal, MO.  It features Jimmy Buffett, Clint Eastwood, Garrison Keillor, Emmylou Harris, Brad Paisley, Sheryl Crow, Vince Gill and others, and was produced by Grammy award-winner Carl Jackson.
"If you aren't a 'Twainiac' already, this album will turn you into one!  I'm so proud of this project," Carl Jackson said.
AirPlay Direct's online global platform allows artists, record labels, and music publishers to securely dieliver broadcast-quality music to radio stations and music industry professionals worldwide.
"The Mark Twain project is a wonderfully crafted piece of art worthy of his body of work.  It has been a real pleasure to work with Cindy Lovell and her team to bring this project to our radio panel globally," said Lynda Weingartz, VP Operations – AirPlay Direct.
"The CD has been downloaded and aired all across America and around the world, " said museum Executive Director, Cindy Lovell.  "I've been in communication with disc jockeys and program directors from dozens of countries.  We are incredibly proud that Twain's fans around the world are hearing the CD."
       Contact: Lynda A. Weingartz