Radio Play A Complex Game For Record Labels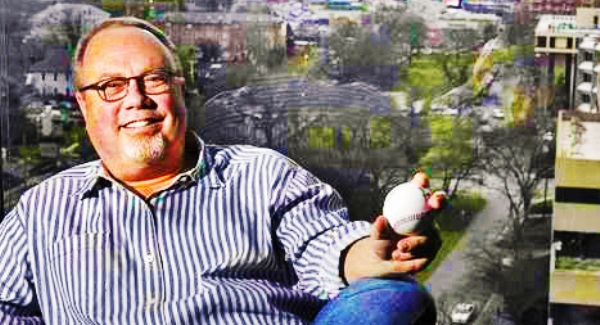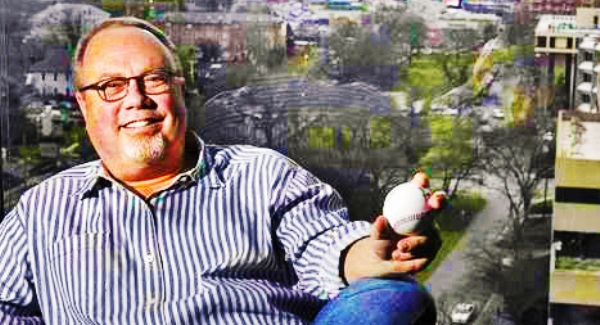 Tennessean Reporter Anita Wadhwani: Mike Dungan is president and CEO of Capitol/EMI Records Nashville, but for the next week he will also wear another hat as member of the board of Country Radio Broadcasters at the industry's biggest annual gathering.
The Nashville-based nonprofit organization is holding its annual Country Radio Seminar at the Nashville Convention Center Wednesday through Friday. About 2,000 DJs, station managers, music industry executives and aspiring artists interested in getting the attention of decision-makers are expected to attend.
Dungan has worked at Capitol Records Nashville since 2000 and served on the board of Country Radio Broadcasters since 2001.Billboard Magazine recently placed him at No. 85 on their Power 100 list of the music industry's most powerful players. He has had a hand in launching the careers of some of country music's top artists on the label's roster, which include Lady Antebellum, Keith Urban, Darius Rucker, Eric Church and Dierks Bentley.
Dungan, who is married with two grown children, spoke withTennessean music reporter Anita Wadhwani last week about the evolving and sometimes contentious relationship between record companies and radio.
The one topic Dungan declined to discuss, though, was the likely fallout in terms of
marketing
and jobs from Universal Music Group's $1.9 billion deal to buy EMI's recording division, including Capitol Records here and its roster of country music heavyweights. The impact of that on Music Row is unclear.
How has the relationship between radio and record labels changed over the years?
Like all businesses, it's increasingly less about relationships and more about effectively selling. That's what we do: communicating facts that make our music and artists the most attractive to radio
customers
.
More than ever, we also need to know who the radio stations are. What makes them tick? What do they need to make their stations better, their lives easier? And what do they need to give them the best chance of pleasing their customers, the listeners? And we have to do this in an increasingly homogenized environment.
Increasing consolidation in the radio world has put more power in fewer hands. Programming decisions for individual radio stations are increasingly set from remote corporate offices. Less consideration is given to the differences between stations, between markets and between the listeners of those stations. What works here may not work there. So, the broadcast decision-makers are usually demanding content they feel will work everywhere. That can make it difficult to be creative in what we deliver.
Is it tougher to get new artists heard on the radio today?
Yes, it is, but that seems to go in cycles. There are times that radio seems to be more open to new artists and times when they slow down. I found that, by and large, if you come with great, interesting stuff and you're diligent and good at presenting it, you're pretty good at surviving.
It just depends on having superior music and superior artists all the time.
Does the increasing number of independent record labels out there make the competition for radio even fiercer?
Radio is definitely a sought-after part of the equation, but I don't know if the proliferation of independent labels is really part of that. I think that ebbs and flows, too. It's still a very tough game, and country music is still heavily dominated by the major labels.
People still come to Nashville in search of their dream. Most of them don't achieve it and go home. That's part of life.
Given that a lot of airplay decisions are now made at corporate headquarters, is there still the same need to send artists on the road to talk to individual stations across the country?
We still do that. You can question the wisdom and validity of that tactic, and from time to time we, like all labels, will pull back on it thinking it's just not worth it. As soon as we do, what invariably happens is the radio station turns around and says, 'What's the deal? You must not be committed to this artist, because you didn't bring them by.'
We are still a very touchy-feely, gotta-get-to-know you kind of format. That's something that's very unique and special to country radio and country artist relationships.
What other challenges are there in breaking new artists on the radio, particularly in light of shrinking playlists?
More than anything, the options for entertainment and information are growing ever more diverse, and the audience is therefore more fragmented than ever before.
To the audience, one size definitely does not fit all.
But in many cases in consolidated radio, that's exactly what they're getting. In my opinion, the audience is more discerning than ever. We have a completely grown generation that has been marketed to their whole lives and they're sick of it. They're keen to spot and reject things that are manufactured, overly hyped, overly marketed and lacking in authenticity.
There's a large chunk of our younger fans that simply are not listening to the radio. They learn about music online, through television, through word of mouth.
Social media
is massive, and it's getting bigger every day. One person posts that they really dig a certain artist or a certain piece of music, and "bam," all their friends know it.
Depending on their level of connectivity, many of those friends will immediately check it out, especially if there's a link on that.
What's been the impact of online radio and online music subscription services?
Pandora, in particular, is showing up bigger in our own research amongst fans of country music fans. Country music fans lag a little behind on some of the new
technologies
, historically at least, but it is showing bigger. Clear Channel entertainment has been aggressively pursuing online listening of their individual radio stations through their iHeartRadio program.
I believe these two types of listening platforms will continue to grow. With respect to streaming subscription services like Spotify, I think it's too early to forecast how the consumers are going to react. First adopters are aggressive in their use.
You have to keep in mind this kind of listening experience can require some significant interaction on the listeners' part. Programmed radio is a passive experience. I feel that in an increasingly busy world, there's going to continue to be demand for a listening environment that appears before us.
Do new listening streams change how you do business as a record label?
I still believe the key to this
business
is to keep it lean, mean and focused, not just throw things out there and see if it sticks. You have to have a commitment to everything you're doing. Over the last 10 years, it's the way we've operated exclusively and the way we'll continue to operate.
Record labels and radio have opposite views on proposals such as the federal Performance Rights Act to require radio stations to pay royalties to artists on the music they play. How do you think that will work out?
It's tricky. Most of my friends who work in radio, and I have many, have told me off the record that they know that paying the artist and the master owner is the right and correct thing to do.
But the broadcasters have suffered through some pretty tough times over the last decade or so, like a lot of industries, for a lot of reasons, some of them self-inflicted. I think there was a feeding frenzy when they first deregulated radio, and I think they're still paying for it now.
These guys have a tough time adding the cost of paying for a performance right into their budget, and we all recognize that.
My understanding is what record labels and the RIAA (Recording Industry Association of America, the umbrella group for the major record labels) have been proposing recently is a graduated payment scale, starting with tiny numbers that will increase over time.
But passage of this legislation will happen sometime in the not-so-distant future, because it's the right thing to do. The only countries that do not have performance rights are places like Iraq, North Korea and the United States.
How does country radio differ from other radio?
I do think country music is in a great spot, largely because of Country Radio Seminar. I think it's the singular thing that helps define us, that helps all of the shareholders resist the easy temptation to just go ahead and become part of the corporate wallpaper that is broadcast radio.
I think there's always been a special relationship between the people who create the content and the people who play it on the radio — between the labels and the radio people.
But in radio, in general, I am very concerned they have continued to de-emphasize the live and local aspect. That can do irreparable damage to broadcast radio.
In the interest of sweetening the bottom line, many radio stations have removed some or all of their local on-air talent — their disc jockeys — in favor of satellite programs that originate somewhere else. Much of it has become very sophisticated with very accomplished, successful air talent hosting these programs. So, in smaller markets, the listening experience increases dramatically. There's a big benefit to that.
But in larger markets, I believe it has a negative impact. I think the best radio comes from someone who understands you, the listener, a fun and entertaining neighbor who is always there, bringing you the cool stuff. There are some radio stations out there that are masters of that.
Then there are others that resonate just like corporate wallpaper.
Article supplied by Marty Martel
Special Comment Supplied By Keith Bradford On Request from Wildhorse Entertainment
My answer to all of this is there is too much choice. There are too many TV channels to watch, too many radio stations to listen to, too many satellite feeds, too many Internet Radio stations, too many of everything all trying to get the attention of the listener and the viewer. Most of my generation listens to their personal collection of music and doesn't even bother with the radio in their cars. I will give you one example of over-choice and then I will shut up. Recently I was invited by a friend to dine at a Greek restaurant in NY. The menu was 21 pages. My first thought was how are they going to bring our food out to us in a timely manner if everyone orders something different? In the end my friend ordered a burger and fries and I ordered spaghetti and meatballs. Twenty one pages of choices and their money earned from us came from 2 standard meals served anywhere and everywhere. They offered too many choices and that is not how you earn your money. Don't read into this something I am not saying. I like the choice of a white shirt or red or blue or grey or black etc. but I can only wear one shirt at a time. The radio station that is going to get my listen is the one playing what I want to hear. The TV channel that I watch is the one I want to view. It doesn't matter that the other hundreds of choices are scrambling to get my allegiance.
Keith Bradford
Keith Bradford Promotions
256 E. Old Hickory Blvd.
Madison, TN 37115
(615) 612-3899