Lee Marcus's Music To Help Children At St.Jude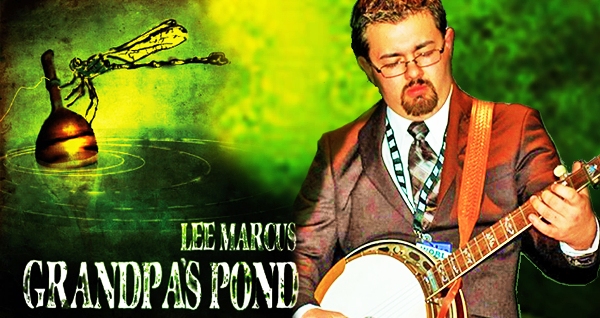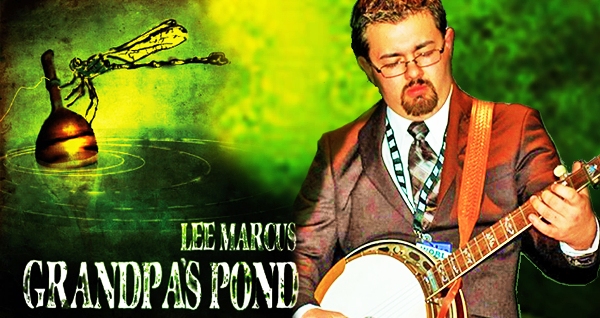 Lee Marcus is the fine young banjo player with Wayne Taylor & Appaloosa, and starting a few weeks ago, an occasional correspondent for Bluegrass Today.He also has a solo project available, Grandpa's Pond, released in 2011, which he is using to help raise funds for a very worthy cause. A portion of the proceeds from every CD sold is to be donated to St. Jude Children's Research Hospital, and Lee is aiming to send them a check for $1000.
The record features Marcus on banjo and guitar, where he shows prodigious chops, but he also shines as a vocalist, serving up a set of contemporary bluegrass with a heavy modern country influence. He is joined by Jim VanCleve and Christian Ward on fiddle, Aaron Ramsey on mandolin and resonator guitar, and Jason Moore on bass.Wyatt Rice guests on guitar for one track, and Lee has assembled a very strong chorus of harmony vocalists (Cia Cherryholmes, Josh Shilling, Clint and Kalyn Wilson). Marcus tells us that he isn't looking for credit for doing something special with his St. Jude's fundraiser."The reasoning behind this is not anything really deep and poetic. I've lost many loved ones to cancer and I have a special place in my heart for all children. $1,000 isn't an epic donation, but every little bit helps and I want to be able to say that I did the best I could."
Grandpa's Pond can be purchased from CD Baby, with digital downloads available from the usual sources.
Thanks for your continued support of my music! – Lee Marcus
Download Lee's Big Bluegrass hit for free promotional download right now at Wildhorse Entertainment