Glen Campbell Gives Nashville A Fond Farewell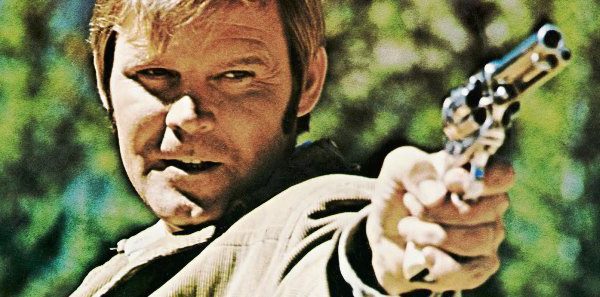 Glen Campbell has been getting them for over forty years, but Glen Campbell doesn't take a standing ovation for granted. "I'm getting embarrassed now," the Country Music Hall of Famer said with a grin after walking on stage at Nashville's Ryman Auditorium Tuesday night, as a packed house of friends and fans quickly rose to their feet. Of course, Campbell didn't stay bashful for long. Backed by a band that included three of his children, he launched into "Gentle On My Mind," which kicked off a sprightly set of his biggest hits, well-known covers and brand-new gems. He pulled the microphone out of the stand and walked along the front of the stage, giving points and waves to familiar faces in the crowd, which included Tanya Tucker, Jean Shepard, Jeannie Seely, Ralph Emery, Ricky Skaggs, Larry Gatlin, Stephen Curtis Chapman and Mac McAnally, all there to witness what may have been Campbell's final performance in Nashville.
Campbell returned to Music City in the midst of his "Goodbye Tour," which he embarked on last year after announcing in June that he has Alzheimer's disease. Tuesday night's show – the second of two Ryman dates on the tour – was rescheduled from Dec. 5, when Campbell was forced to cancel due to laryngitis.
Little appeared to be impeding his performance Tuesday night. Teleprompters set up at the edge of the stage were glanced at for lyrical cues – almost a necessity for anyone tackling the songs of wordy popsmith Jimmy Webb – but Campbell remained in fine voice and proved to still be a staggeringly sharp and fluid guitarist, wowing the crowd early on with an explosive solo on "Gentle" and muscular melodic licks on his classic "Galveston."
The hits flew by at a similarly breezy pace throughout the show: "Galveston" giving way to other Webb-penned classics "By The Time I Get to Phoenix" and "Where's the Playground, Susie?" Campbell also seemed happy to hold court in the Ryman one last time, cracking jokes between lines in songs, breaking out an Elvis impersonation and setting up certain tunes with stories of old friends including John Wayne and Ray Charles. "I didn't get to talk much when I was a kid," he explained. "It was 'Shut up, Glen.' I was the seventh son of eight boys and four girls. I couldn't say nothing…maybe that's why I started humming and singing."
His own kids – Ashley, Cal and Shannon Campbell – didn't have to keep quiet, opening the evening with their group, Instant People, and sharing some endearing moments as their father's accompanists, whether it was egging him on in a foot stomping rendition of dueling banjos or echoing his guitar solo on "Wichita Lineman."
They let Campbell take a quick break about two-thirds through the set, taking on "Hey Little One" from his ByThe Time I Get To Phoenix album. When Campbell returned, he and the band played a few songs from his 2011 farewell album Ghost On the Canvas – modern tunes with nods to the smooth, sophisticated sounds of his early years – in a moving, full-circle moment.
The final stretch of Campbell's farewell to Nashville was a fitting mix of melancholy and lighthearted hits: jutting between songs like "Lineman" (no opening lyric earned a bigger roar from the audience than its unmistakable "I am a lineman for the county…") and those like the funky, fancy-free "Southern Nights" and trademark "Rhinestone Cowboy."
An encore in the tightly scripted show wasn't a sure thing, but Campbell returned to the room's delight for "In My Arms" – another affirming cut from Canvas – before taking bows with his band and giving his crowd a last – and clearly loving – wave goodbye.
Article sent in by Marty Martell  martymartel@earthlink.net