Country's Family Reunion Salute To The Kornfield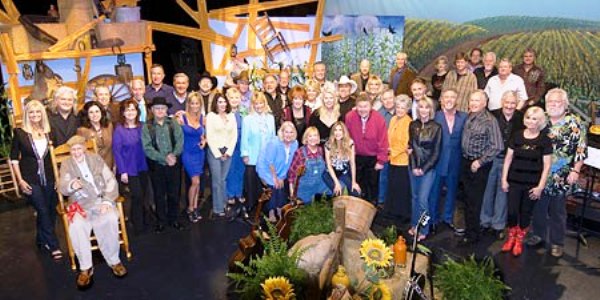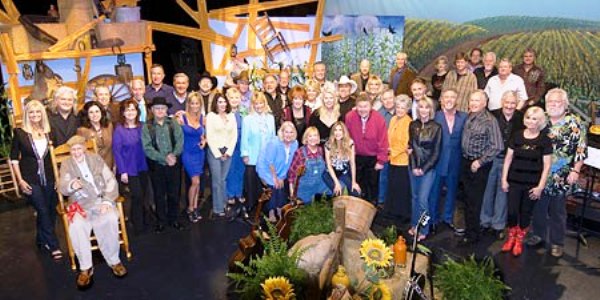 Nashville, TN
(January 2, 2012) – Another series from Gabriel Communications' ever-popular Country's Family Reunion will premiere on RFD-TV beginning on Friday, January 6 at 7 P.M. CST/8 P.M. Eastern.* "Country's Family Reunion Salute to the Kornfield," features the beloved cast members from the long-running television show HEE HAW with Roy Clark, Buddy Alan (Owens) and Bill Anderson, and of course, a stellar line-up of iconic music guests and country bent humor that were staples of this cultural phenomena for over 25 years. RFD-TV, "Rural America's Most Important Network," will air portions of the show each week throughout the month of January during the same weekly time slots.
*Check local listings for exact show times
Friday, January 6, 2012: 7 P.M. Central/8 P.M. Eastern*

Saturday, January 7, 2012: 5 A.M. Central/6 A.M. Eastern*

Saturday, January 7, 2012: 11 P.M. Central/12 Midnight Eastern*
Since 1997, Gabriel Communications has been bringing artists together into one room to reunite and reminisce about their careers, perform signature songs and share stories while the cameras roll. The result has been pure magic, leading to popular TV airings and successful DVD sales leaving country fans clamoring for more.
The entire "Salute to the Kornfield" series also includes appearances by Roy Clark, Buck Trent, Buddy Alan (Owens), Don Harron, Charlie Farquharson, Ramona Jones, John Conlee, Lulu Roman, Charlie McCoy, Ricky Skaggs, Victoria Hallman, T. Graham Brown, Gordie Tapp, Mike Snider, Johnny Lee, Barbi Benton, Larry Gatlin, Roni Stoneman, Moe Bandy, Gunilla Hutton, The Nashville Edition, The Whites, Jim Ed Brown, Jeff Smith, Gene Watson and Cathy Baker and is available in a 4-Disc set at www.cfrvideos.com or by calling 1-800-820-5405.
"It had been a number of years since many of us had seen each other and the reunion was joyous," reflects Lulu Roman, regular HEE HAW cast member. "Several of the cast were missing and it was a firm reminder that for some of us, it was quite possibly the last time we might see each other," she sentimentally added. "It was a very special get together."
It is incredible to believe that a television show that aired for over 25 years (1969-1993) was cancelled by CBS after just a few years on the air. Network executives made a decision to cancel shows such as HEE HAW, Petticoat Junction and The Beverly Hillbillies despite of their popularity in a move to pull a more affluent demographic. The cancellation of these shows, now known as "the rural purge," forced producers to begin airing HEE HAW to niche markets through syndication (a new concept at the time), which successfully led to an additional 20+ years on the air, millions of fans, a library of once-in-a-lifetime performances by country music's top artists and a cultural phenomenal that survives to this day.