Steve Adkins Long Road To Success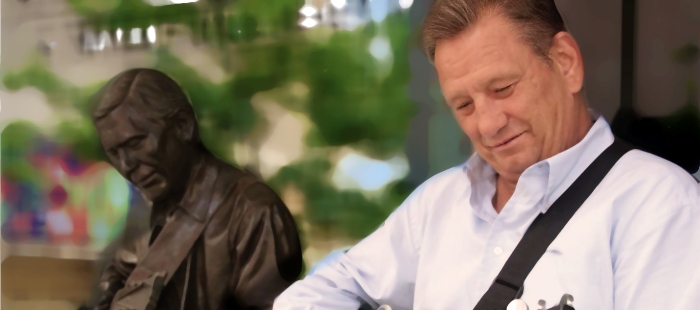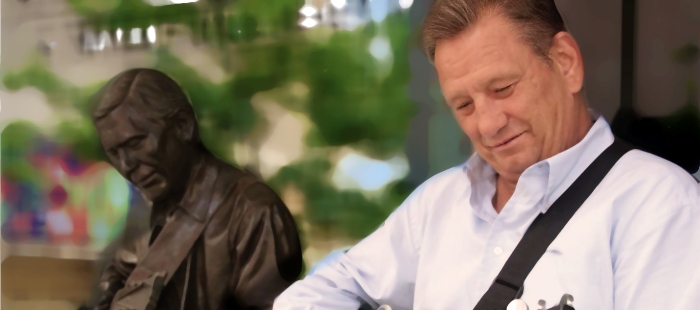 Steve Adkins Long Road To Success
Steve has enjoyed success with several singles poppin into the charts worldwide
Whether an artist or musician, you must live the blues to know how to play from your soul. Steve Adkins has faced many trials and tribulations, including Divorce and his former Alcohol abuse, this has helped Steve to gain a deeper understanding of what binds us all together in this world and beyond. A native of West Texas, Steve grew up listening to both country and rock and roll. He found a fascination with guitar and by age 14 had formed a local band.
His interest in music continued and he played both country and rock and roll with various bands performing the local clubs and bars of West Texas, at one point having his own place featuring live music. In time Steve decided if he were truly a musician he would write his own material. His song writing being formed from his personal experiences and he found they were better suited in country format. That being his deciding factor in his pursuing a career as a country artist. In 2000 Steve finding himself divorced and with his children grown made the decision to move to Nashville. Steve has enjoyed some success, having released his own CD and having several singles which have had chart success.
Ironically his most successful venture has been joining with "James Allen Promotions" based (out of all places) Ft. Worth Texas. Steve has found the grass is not always greener and plans to eventually return to his home in Texas. He currently has several songs featured on International Playlists and is currently receiving air play throughout Europe, South Africa, Australia, New Zealand and the U.S. And has  expectations of a forthcoming European tour. Steve Adkins can be reached at jamesallenpromotions@gmail.com for bookings and shows.
– WHISNews21