Jake Clayton appears on new Chris Young Album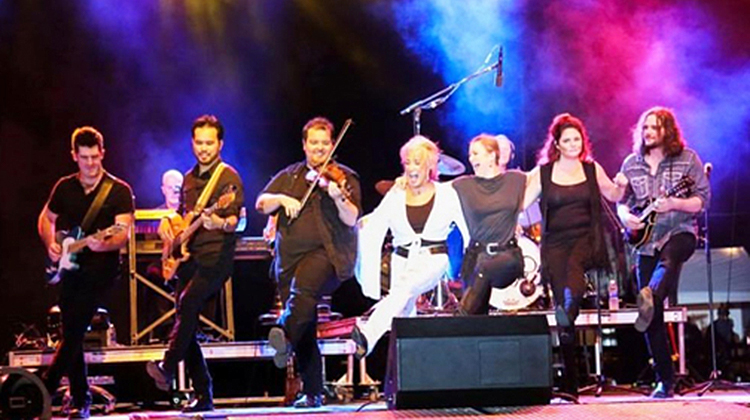 Jake appears on new album from Country hitmaker Chris Young and more
The new album by RCA Records' Recording Artist, Chris Young, just came out last Friday and we're happy to say that Jake Clayton has recording credits on it!  As most of you know, Jake has been touring all over the Country and parts of Canada this year with Country Music legend, Tanya Tucker.
Seen above's a shot of Jake on stage with Tanya this past Sunday in Niceville, Florida: Jake also recently joined Sunny Sweeney for 2 sold-out shows at the legendary Ryman Auditorium opening for Cody Jinks. Jake has toured extensively with Sunny (including shows with Garth Brooks earlier this year) and has also played on her last 2 albums.
Next year, you'll be able to catch Jake performing with Sunny on select dates of the Miranda Lambert tour! Here's a shot of Jake with Sunny at the Ryman:
In between these dates, Jake has also been out promoting his own music. Jake just opened a show for Country hitmaker Frankie Ballard, and the crowd response was great! This year alone Jake has also opened shows for Kane Brown, Granger Smith, Colt Ford, The Lacs, and Country legend, David Allan Coe!
Here's a shot of Jake performing at the Blue Note in Columbia, Mo. If you're visiting Nashville this year, make sure to catch Jake in a weekly show called, "The Music of Nashville". It's a musical jouney of Nashville hits from Hank Williams to Miranda Lambert and features some of Nashville's top touring musicians. The show happens once a week at the Texas Troubadour Theatre Music Valley Drive Nashville.
The Music of Nashville