Carrie Underwood Lets Loose on Carnival Live Cruise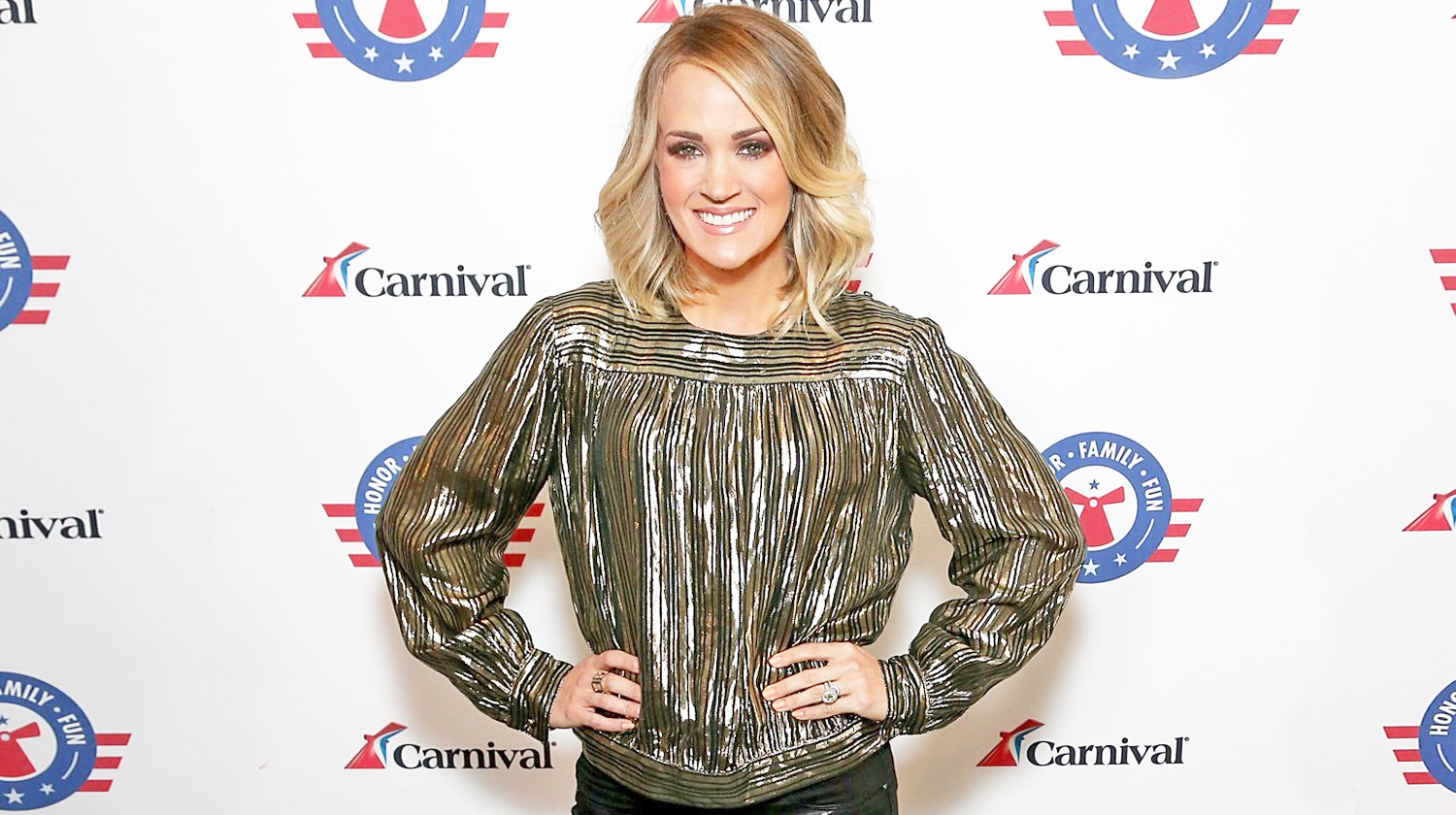 Carrie Underwood Lets Loose on Carnival Live Cruise
With the stunning backdrop of Catalina Island Carnival Imagination cruise ship welcomed superstar Carrie Underwood on board
The Carnival Imagination cruise ship welcomed superstar Carrie Underwood on board for the Carnival LIVE concert series just two days after the ACM Awards. In the intimate 900-seat Dynasty Lounge, Carrie performed along with her 8-piece band for more than an hour and a half, including an encore of "Something in the Water."
"We're just gonna pretend we've been on vacation with you guys all along. It's our night to cut loose, have some fun. I'm feeling it, I'm feeling it! …it's all good here, there are no rules!"
If you've ever seen Carrie in concert before, you're familiar with her large stage production and costume changes. But this concert was a unique experience – no video screens, no costume changes – just Carrie, her band, and powerful music. And since the theater was such an intimate venue, audience members were able to interact with her. One gentleman complimented her on the stunning dress she wore to the ACM Awards. She giggled and responded:
"Why thank you… When in Vegas… Well, it was kind of an illusion, it wasn't really a see-through dress. It was skin-colored material."
She then proceeded to chat about the outfit she had chosen for this performance, a retro, shimmering gold blouse with black pants.
Photo Credit: Nicole Palsa for Country Music Tattle Tale

"I wore a shirt under this thing cause I thought you could see through it… you're welcome!"
But the true highlight of the night was when Carrie performed a stunning version of "I Will Always Love You" with just her guitar player. You could hear a pin drop as she delicately sang the opening lines of the song, gradually building up to her infamous powerhouse vocals during the chorus.
The setlist was mostly filled with her sassy uptempo hits like "Dirty Laundry" and "Before He Cheats," showing off her classic rock vocals with a hint of country twang.
Not only was the special performance a treat for fans, but it was also for a good cause. The concert culminated a year-long partnership between Carrie and Carnival for "Honor, Family, Fun" in support of Operation Homefront, benefitting military families.
In addition to Carrie's performance, we experienced amazing excursions on both Catalina Island (dolphin watching) and Ensenada (winery tour). The ship itself has tons of activities while you're on board, including shopping, art galleries, comedy shows, and more. The dining options are fantastic, including traditional American fare (Guy Fieri's Burger Joint) and the opportunity to try new things (I had alligator and duck!). And if you like experimenting with adult beverages, the Alchemy Bar lets you write your own "prescription" (cocktail), made by award-winning bartenders.
This was my very first cruise and I definitely recommend sailing with Carnival! If you love food, drinks, and a party atmosphere, Carnival Cruise Line knows how to treat their guests like VIFPs (Very Important Fun Person). And if you choose one of the Carnival LIVE sailings, you can see an intimate performance with an A-list artist like Carrie.
– CMTT