Thomas Rhett Catapults Into 2017 Headliner Status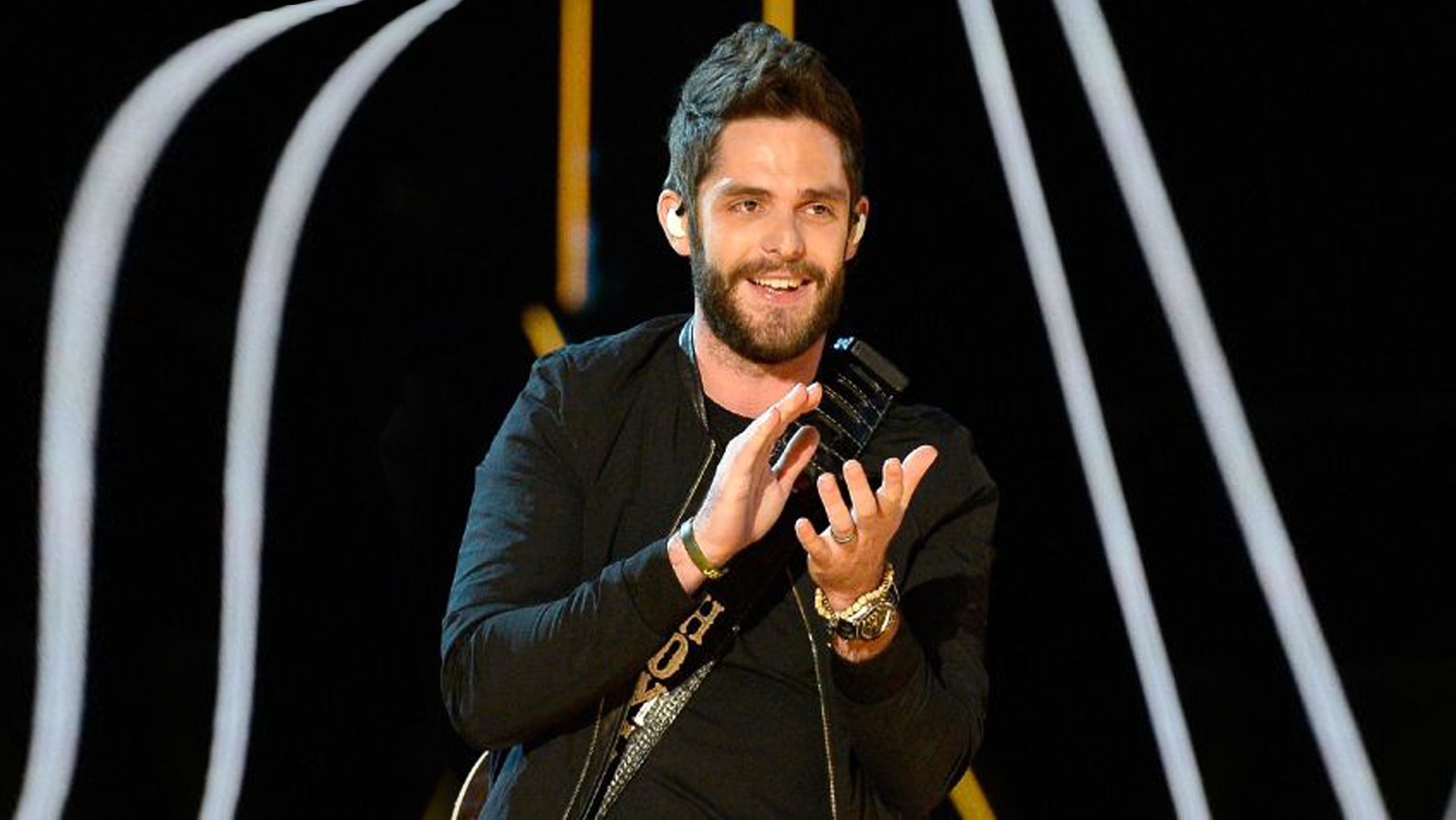 Thomas Rhett Catapults Into 2017 Headliner Status
While Multi-PLATINUM artist Thomas Rhett garnered his first-ever GRAMMY nomination this week for Best Country Song with his record-breaking "Die A Happy Man," he closes out an unparalleled year topping year-end radio, digital sales and streaming charts after earning continued commercial success and critical acclaim for his sophomore release TANGLED UP (The Valory Music Co.).
With more than a dozen major award show nominations and trophies from the Country Music Association, Academy of Country Music, Billboard Music Awards, Broadcast Music Inc. and CMT Music Awards, his current single "Star Of The Show" off TANGLED UP DELUXE shoots up the Country radio charts as his fastest rising single to date. Thomas Rhett prepares to officially step into headliner status in 2017 on his HOME TEAM TOUR and at some of Country music's biggest festivals alongside superstars including Jason Aldean, Luke Bryan, Kenny Chesney and Miranda Lambert.
Kicking off the year with his record-breaking 2X PLATINUM smash "Die A Happy Man," Thomas Rhett became the first artist since Taylor Swift in 2008 to hold the No. one position on the Billboard Country Airplay charts for six weeks, additionally topping Billboard's Hot Country Songs chart for 17 weeks. He dominated the Nielsen "2016 Mid-Year List" as the most streamed song overall with more than 80 million streams and ultimately closed out the year as Billboard's "Top Country Streaming Song of 2016." Additionally, he is Billboard's "2016 Top Country Digital Songs Artist," Country Aircheck/Mediabase's No. One "Overall Artist of 2016," Spotify's "2016 Top 5 Most-Streamed Country Artists" and is the highest ranking of only two Country artist to make the Top 100 most "Thumbed-Up" songs on Pandora.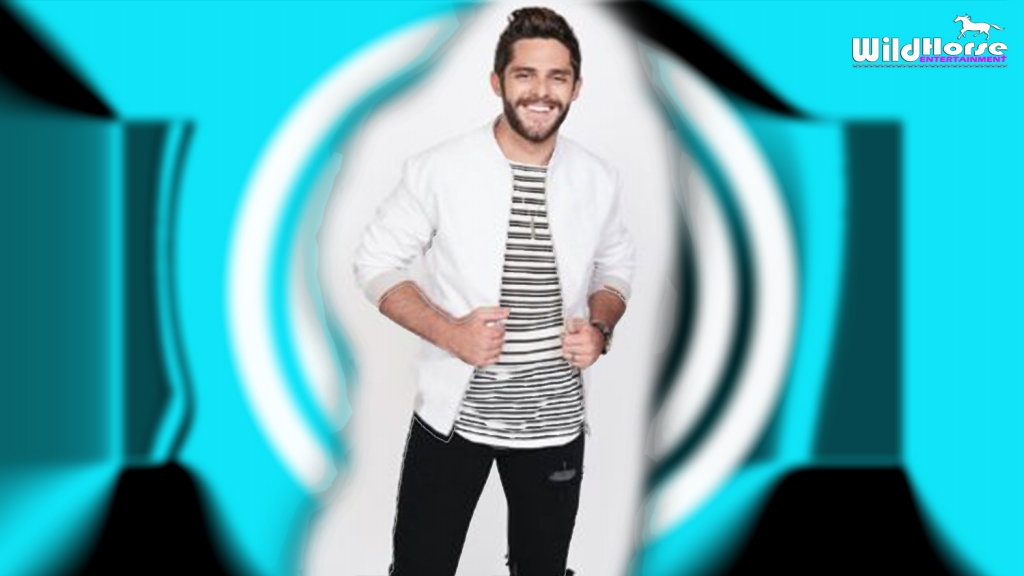 Thomas Rhett proved to push "the genre into exciting new territory" (New York Times) this year with national television performances on The Voice, TODAY, The Tonight Show Starring Jimmy Fallon, Late Night With Seth Meyers, CBS This Morning, CMT Crossroads: Nick Jonas and Thomas Rhett, The 50th Annual CMA Awards, The 51st Annual ACM Awards and hosted this year's CMA Music Festival: Country's Night To Rock. Thomas Rhett will celebrate the year with over one million people in Times Square as he performs live on Dick Clark's New Year's Rockin' Eve with Ryan Seacrest 2017 (ABC 12/31 at 8:00P CT).
On the road, Thomas Rhett brought his "retro, soul-inspired danceable mix of arena-sized tunes and hooky melodies" (Associated Press) as direct support for Jason Aldean's 2016 WE WERE HERE TOUR while simultaneously tallying sold-out headlining shows throughout the country, including a historical stop at Atlanta's Wild Bills where he was the first artist ever sell-out two nights.
The undeniable fan connection also proved to be a "force to be reckoned with" (Daily Star) overseas with sold-out crowds in Belfast, London, Manchester, Glasgow and Amsterdam, earning the title as "Country music's brightest new star" (BBC).
On the horizon, Thomas Rhett's first-ever headlining 2017 HOME TEAM TOUR with special guest Kelsea Ballerini and up-and-comers Russell Dickerson and Ryan Hurd will launch on Feb. 23 and has already seen sellouts in multiple markets including Nashville's Ascend Amphitheater. As Thomas Rhett continues "his journey to stardom" (TODAY), this year his inaugural "Thomas Rhett & Friends" charity concert raised over $250,000 to benefit 147 Million Orphans. For more information and for a full list of upcoming tour dates, visit www.thomasrhett.com.
– cmtt