Country Acts Tours Dominate Summer Ticket Sales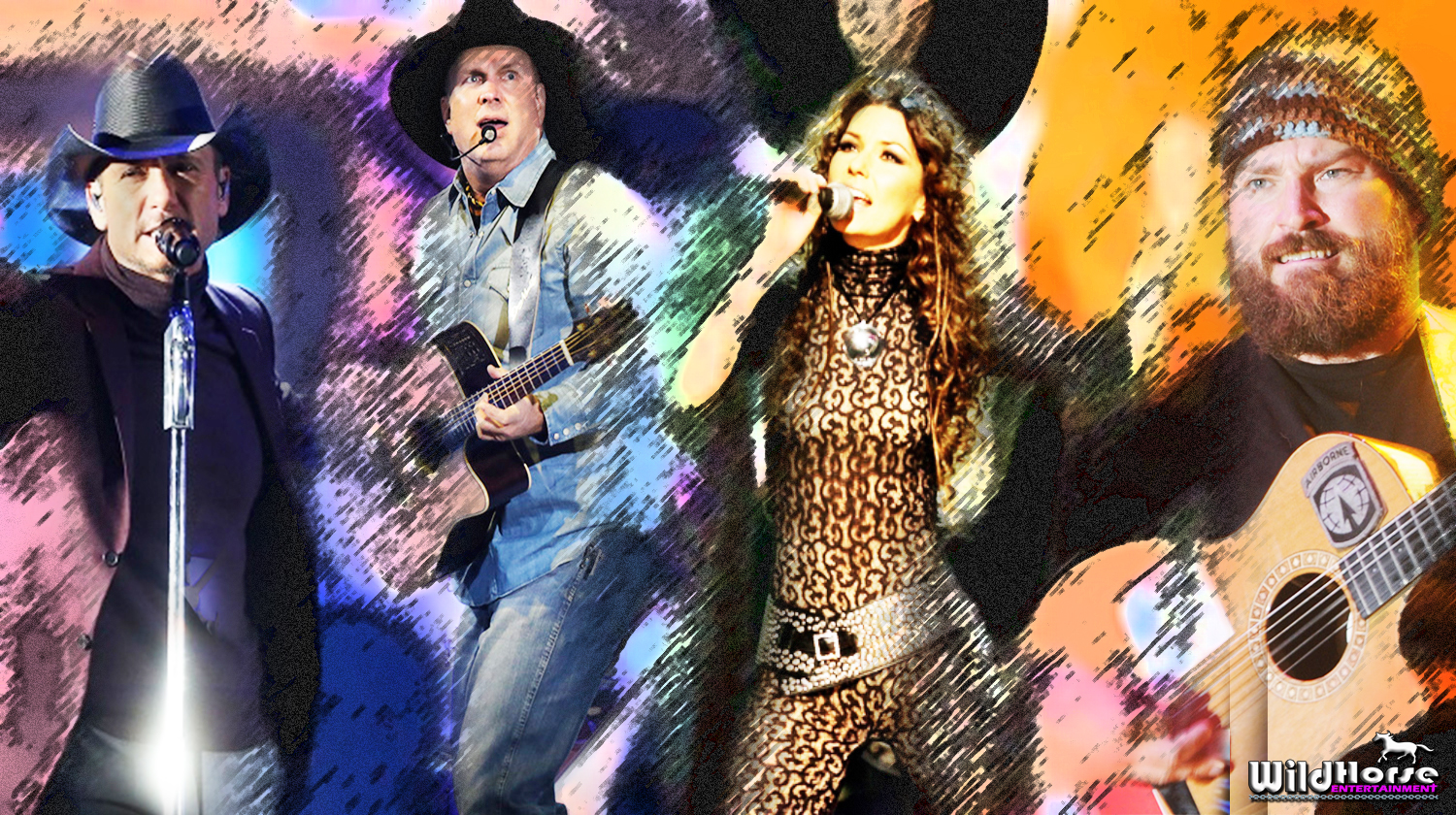 Country Acts Tours Dominate Summer Ticket Sales
With the official start of summer behind us, the season's big concert tours are heating up. Leading the way are several large-draw amphitheater and area country concerts. Country music acts like Shania Twain, Tim McGraw, Garth Brooks, and Zac Brown Band are pulling in large crowds and repeat business. According to TicketNetwork.com, over half of all customers who purchase country tickets on the secondary market will buy within the genre again, indicating that the country fan based maintains both loyalty and spending habits. With TicketNetwork's help, we've compiled a run-down of the most compelling country tours this summer, the average country music concert ticket price, and what you can expect to pay to get in to see your favorites country acts in concert.
Shania Twain – Perhaps the most in-demand country music ticket for the summer is for Shania Twain's Rock This Country Tour. Hitting stops throughout North America until mid-October, this Shania Twain's tour is touted as the singer's farewell to touring. Packing more than just her own star power and promises of all-encompassing and interactive experiences, Twain will be accompanied on the road by up-and-comers Wes Mack and Gavin DeGraw on several dates. Bolstered by her hits like "That Don't Impress Me Much," and "Still the One," and her impressive array of awards, the Rock This Country Tour promises a full Shania Twain experience for everyone looking to see her in concert before she stops touring. Average ticket price: $412, "Get In" price: $75.
Tim McGraw – Long-time country heartthrob Tim McGraw is also hitting the road this summer on the Shotgun Rider Tour. With combined stops at the 2015 Country Megaticket shows, several country music festivals, as well independent dates, McGraw is pulling out all the stops in 2015. During his independent shows, he will also be joined by Billy Currington and Chase Bryant, who bring with them their own, slightly more Millenial fan base. With loads of amphitheater and pavilion shows, Tim McGraw fans can be sure to nab lawn tickets at an attainable price. Average seat prices for a Shotgun Rider Tour: $299, Shotgun Rider "Get-In" price, usually on the lawn: $45.
Garth Brooks – Megastar Garth Brooks has teamed up with longtime fan favorite Trisha Yearwood for a summer tour that is undeniably the top-selling country act on the secondary market. With unique marketing principles – releasing only one show date and tickets at a time – coupled with his superstar status, Brooks' tour is outstripping his country cohorts in sales figures. Most recently on May 26, Garth Brooks announced a New Orleans show at the Smoothie King Center and tickets are already in short supply. Average ticket prices for any of his shows sit around $427, while your "get-in" price is $90.
Zac Brown Band – Newer band with rock-pop sensibilities, Zac Brown Band, are touring in support of their latest release Jekyll + Hyde, which debuted at #1 on Billboard. The Zac Brown Band tour takes the band through the summer all the way until mid-November, hitting mid-sized pavilions and amphitheaters nationwide as well as several baseball stadiums including Fenway Park, Nationals Park, Coors Field and more. With several summer festival stops, as well as Jekyll + Hyde support dates, fans have ample opportunity to check out the band in 2015. Average ticket price for Zac Brown Band is $310, but a fan can plan to "get-in" for just $38.
– Posted by Country Girl CMTT