Alan Jackson Wraps 1st Leg of Keepin It Country Tour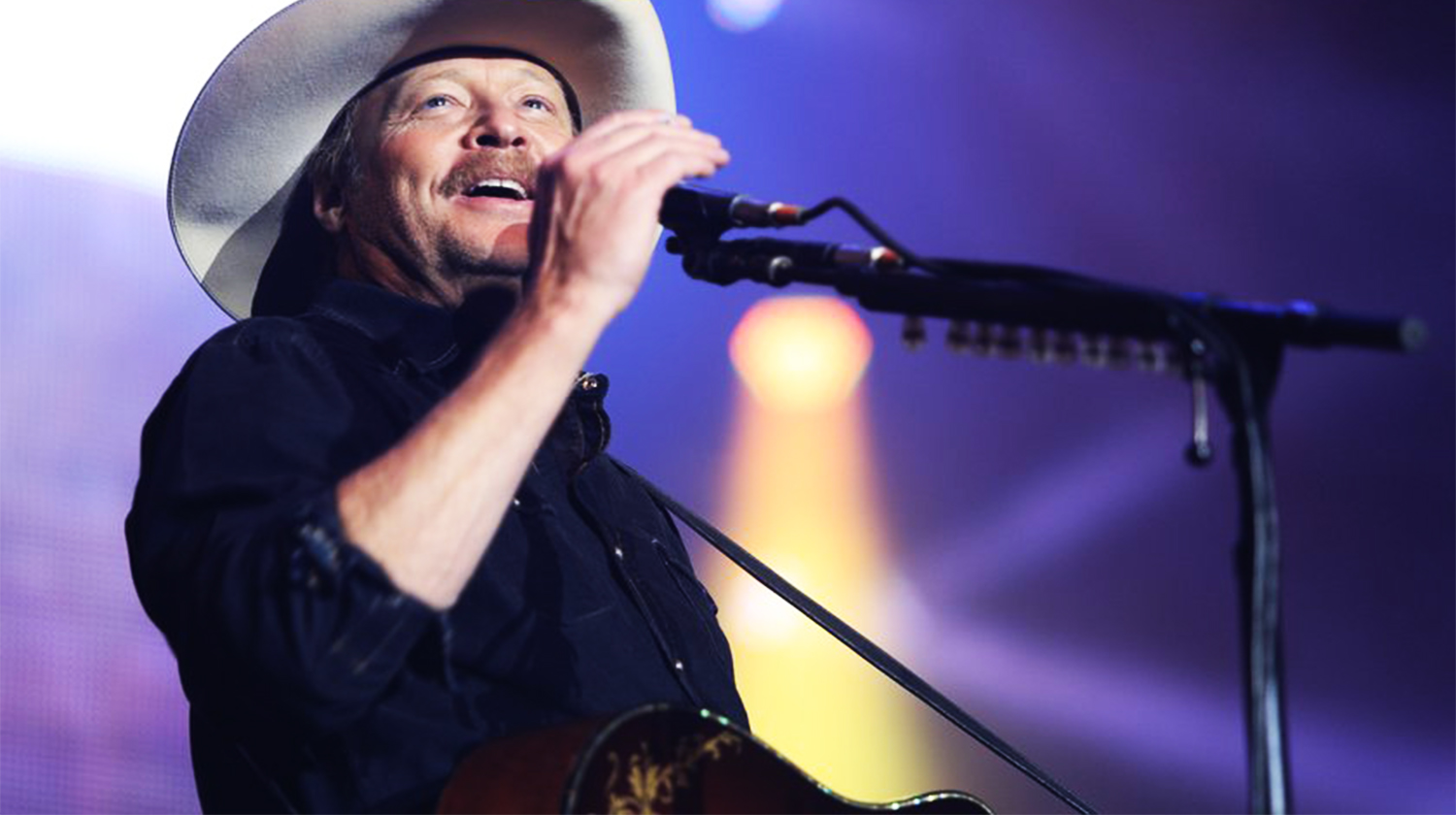 Alan Jackson Wraps First Leg of 'Keepin' It Country Tour'
Alan Jackson just wrapped the spring run of his 25th Anniversary Keepin' It Country Tour to a capacity crowd at the famed Red Rocks Amphitheater in Denver (Morrison), CO. Sponsored by Kubota Tractor Corporation, the tour made stops to massive critically-acclaimed reviews and sold out crowds in Los Angeles, Nashville, Kansas City, Green Bay, the tour's kickoff in Fort Myers, FL and the famed Houston Rodeo among others.  Jon Pardi and  Brandy Clark joined Jackson on this first leg of the tour.
Throughout the tour, Jackson received rave reviews from fans and critics alike:
Alan Jackson

"The enduring quality of the 56-year-old Georgia native's work — 'Don't Rock the Jukebox' and 'Chattahoochee,' or 'I Don't Even Know Your Name' and 'Here in the Real World' — allows it sound as relevant in 2015 as it did in 1989 or 1992." – Ft. Worth Star Telegram

"With a few chords and a deft phrase or two, Jackson can do in three minutes what some artists never accomplish in entire careers." – Ft. Worth Star Telegram "From the high-pitched screams coming from the crowd, you would have thought Justin Bieber was playing at Valley View Casino Center Friday night." – San Diego Union Tribune

"Jackson's tour, which stopped Friday night for a sold-out concert at the Nokia Theatre, might be an assurance that he won't be next to disappear." – Los Angeles Times "From the moment he sauntered onto the stage and began singing "Gone Country," the audience was his to command." – San Diego Union Tribune "An artist who knows how to get you with a hook ('Livin' on Love,' 'Drive'), Jackson's music is unapologetically grounded in honky tonk. Pure country in its purest form …" –Green Bay Press Gazette

"Jackson already has, as he admitted onstage, more hits than can fit in a two-hour concert, but if country music is lucky enough to get another 25 years of music from the singer, to quote one of his own songs, 'that'd be all right.'" – Tennessean
Jackson's Keepin' It Country Tour takes a break before heading out again early this summer in advance of the July 17 release of his first studio album of new music in three years, Angels and Alcohol. Jackson will headline shows at the Rock The South music festival in Cullman, AL (June 20), Calgary, AB (July 7), the California Mid-State Fair in Paso Robles, CA (July 28), Minnesota State Fair (Aug 30), Ravinia Festival in Highland Park, IL (Aug 31) and Chasin' The Sun music festival in Panama City (Sept 26). Tickets and information for all Keepin' It Country Tour dates will be available via local outlets and by visiting www.alanjackson.com, where you can find information about Alan, his tour schedule, music and more.
Jackson will release Angels and Alcohol, his 15th studio album, on July 17. The album was produced by Jackson's long-time collaborator and friend Keith Stegall who has produced every one of Jackson's 23 albums over the past 25 years with the exception of one album – Like Red On A Rose (Alison Krauss)
– Posted by TawnyTucker CMTT