UKCountryRadio 7th Birthday Party and Awards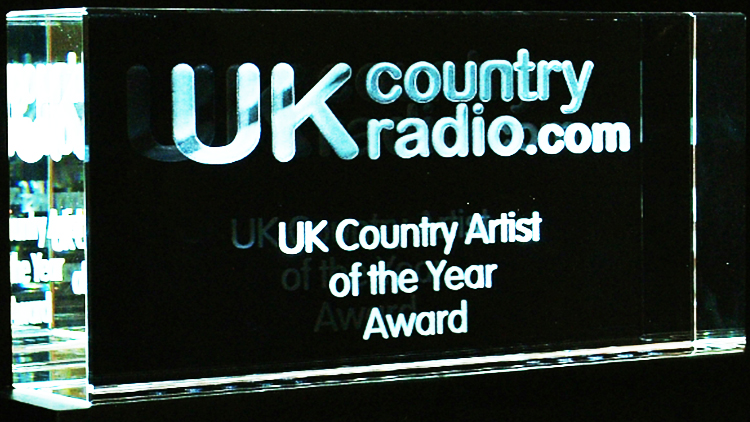 UKCountryRadio.com Awards
Presented at our 7th Birthday Party Special programme featuring finalists

The excitement's building as our voting panel gets to work this month on deciding who should win our inaugural UK Country Artist Of The Year Award. The Award, for outstanding achievement demonstrated by a UK country music artist, will be presented to one of eleven finalists chosen by you, our listeners, earlier this year.
The voting panel is made up of UKCountryRadio.com's presenters and staff, together with our long-term subscribers. Each finalist has been invited to make a short submission to the voting panel for them to consider as they prepare to cast their vote for the winner. The winner will be announced at our Seventh Birthday Party And Awards on Saturday 13th September.
The event will also see the presentation of our annual Listeners' Club Song Award, for one of the songs promoted through UKCountryRadio.com last year.
Earlier this year, you voted five UK based artists or writers into the final, and each will perform their nominated song at the Seventh Birthday Party and Awards evening.
Everyone attending on the night will be able to vote for their favourite song, with all the votes being received added to those in the first round of online voting.
The winner will be the song with the most votes in total.
Join Martyn Williams at 1pm on Bank Holiday Monday, 25th August, for a special programme featuring the finalists for both awards. You'll hear their music, along with interviews and exclusive live acoustic tracks. You can also hear the programme at 8pm on Friday 29th August and 4pm on Saturday 30th August.