Josh Turner Expecting a Fourth Son.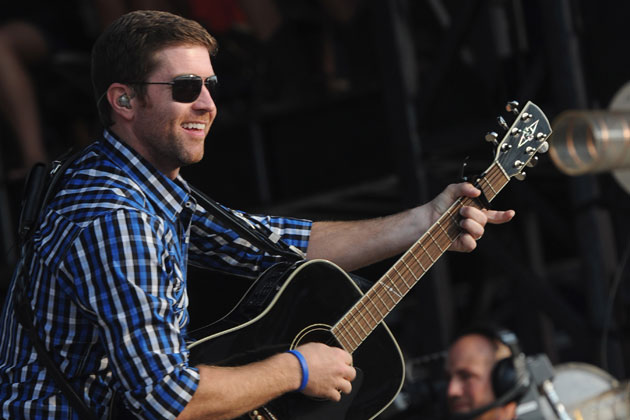 Josh Turner Expecting a Fourth Son
Congratulations are in order for Josh Turner! The 'Long Black Train' singer and his wife are expecting even more blue in their Tennessee home. It's been announced that the couple is expecting yet another son this fall.
Turner and his wife Jennifer will now have a fourth son. They already have seven-year-old Hampton, Colby (4) and Marion (3). Do they have plans to move to a bigger home for the growing family? Nope, instead they'll just be getting even closer in their house.
"We'll have an even smaller house this fall!" Turner tells People. It seems that the three boys are also getting excited for their new addition. They're helping their parents brainstorm possible baby names.
"They've been throwing out some name suggestions," he explains. "My second son, Colby, suggested Backwoods Boy, but I don't think we're going to go with it." 'Backwoods Boy' is a song from Turner's self-titled album, released in 2003.
The 36-year-old doesn't seem too stressed about having four boys. "People have always told us having three was the hardest," he says. "There was this one day a while ago where our three boys were literally driving us crazy. We were ready to pull our hair out and Jennifer was about to scream. I looked at her and said, 'Hey, remember everyone always told us that three was the hardest number? We're either having another one or we're giving one away!'"
"I honestly have no idea what it's going to be like. We're just going to take it one day at a time."
 – Taste Of Country