What Celebs Like To Wear Between The Sheets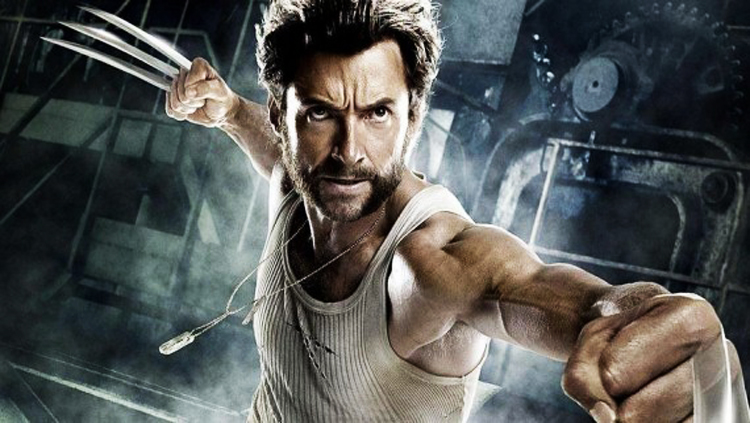 We check out what top celebs like to wear between the sheets – including Hugh Jackman's costumes from his film sets
by Gavin Cox
A lot of women would like their men to wear boxers, not pyjamas, in bed. That's according to a recent survey by UK's Men's Health magazine.
Which will please all Justin Bieber fans because he recently admitted in an Australian radio programme that's all he wears between the sheets.
But Australian actor Hugh Jackman's  wife of 17 years, Deborra-Lee Furness, much prefers her husband to wear his movie outfits in the bedroom.
"She loves the idea of me coming home in costume because it makes her feel like she's having an affair in a good way," he says.  Which is why he often wears his clothes from films including X-Men, — in which he played the sexy Wolverine — to impress in the bedroom.
But many men would like their women to wear their favourite football team's colours rather than a skimpy lingerie set in bed.
That's what the majority of almost 2,000 men said when they were quizzed by MyCelebrityFashion.co.uk about their favourite female bedtime fashion turn-on.
You would be surprised by what many celebrities often wear between the sheets…
Sandra Bullock usually wears a one-piece, cheetah-printed suit in bed. But she only does it "because it makes my three-year-old son Louis laugh."
The 49-year-old actress, who is currently single, adopted Louis after divorcing Jesse James in 2010.
"I go to bed wearing this very baggy cheetah outfit because he cannot stop giggling when he sees me in it," she says.
Whenever she is away from her Nashville home, Dolly Parton likes to sleep in her make-up and with her wig at her bedside.  That is because if she has to evacuate the hotel in an emergency, she will look good.
"If the building is going to catch fire or there is an earthquake, I just can't imagine having to get out looking awful," says the 68-year-old singer.
Somebody else who likes to go to bed with her make-up on is Lady Gaga. But that's not all the 27-year-old eccentric star takes to bed – she admits "even in bed I wear my pearls and high heels."
Someone else who likes to go to bed wearing her stilettos is Pamela Anderson, probably best known for her role in the popular American TV series Baywatch.
"It's my worst habit," says the 46-year-old Canadian-American actress. "Some people don't like getting poked."
Victoria Beckham often goes to bed with gloves and socks on because, she says, it helps to keep her skin looking youthful.
She admits that husband David thinks she is loony, but she has explained why she does it.
"I put really thick foot lotion on with socks before I go to sleep," she says. " I also use thick hand cream with gloves at the same time."
Katie Holmes insists on wearing a face mask in bed, which did not always please former husband Tom Cruise.  She says that her masks are in a little white package that you stick ono your face.
"In the morning it's reasonably dry and when you pull it off you are hydrated," she says.  "It helps me to look good in the mornings."
Back in 1952, the late Marilyn Monroe famously said that all she wore in bed was Chanel No 5.
Towards the end of last year (2013), a previously undiscovered recording revealed what she actually said – and it makes very interesting reading:
"You know, they ask me questions. Just an example: 'What do you wear to bed? A pyjama top? The bottoms of the pyjamas? A nightgown?'
"So I said, 'Chanel No. 5', because it's the truth… And yet, I don't want to say 'nude'. But it's the truth!"
© Profiles International Media 2014