Country Star Denae Gardner Set To Host New TV Series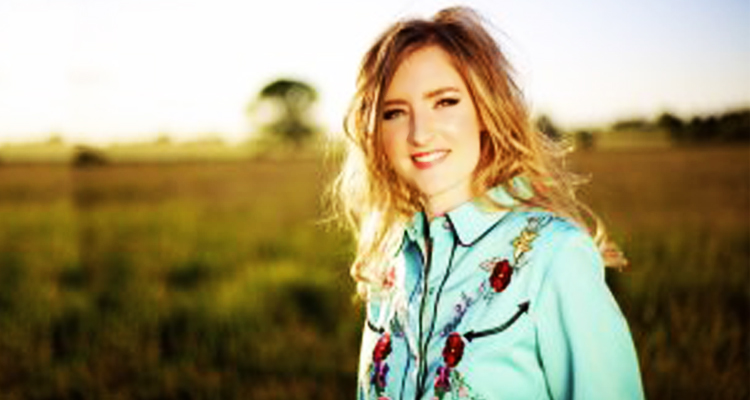 RISING COUNTRY STARLET DENAE GARDNER
SET TO CO-HOST NEW TALK/ENTERTAINMENT SERIES
A Look Behind The Scenes of Independent Country and Roots Music
To Launch On BlueHighways TV Network Tomorrow!
.
NASHVILLE,
Tenn. (November 18, 2013)—In anticipation of its newest series,
Welcome To Indie Country, A Look Behind The Scenes of Independent Country and Roots Music,
the multi-platform media group,
BlueHighways TV Network
, tapped
4D Records
recording artist and emerging talent
Denae Gardner
as a befitting co-host for the anticipated potential new series scheduled to premiere tomorrow. In cooperation with
TEV Media 1
, BlueHighways TV will debut the preview episode of
Welcome To Indie Country, A Look Behind The Scenes of Independent Country and Roots Music
on Tuesday, November 19 at 8:30PM EST in 220 markets across the nation.
An ambassador to the classic sounds of twang and a trendsetter in fusing tradition with contemporary country music, Denae Gardner's modernly fashioned commercial appeal, professionalism and captivating presence scored her the welcomed opportunity to join fellow independent artist Jimmy Bivens to co-host the fast-moving television series that will offer an "insider's view" of the music and entertainment business with up close and personal testimonials from "behind the scenes."  In line with the program's mission to support the hardworking and innovating musicians, bands, performers, songwriters and industry professionals, the well-spoken and articulate Gardner will also showcase her talents and artistry as an all-around entertainer (proficient on saxophone, guitar, piano and harmonica) destined to capture the attention of music audiences worldwide.
"This is an extraordinary opportunity for me," said Gardner. "I'm excited to open the door to music enthusiasts to share what really happens in the music business and the hard work, passion and dedication it takes to find a place in it. We are going to highlight exceptional talent in the show—all of whom are so deserving to be heard—and I truly believe the show content will offer refreshing and welcomed insight."
"We thought Denae would be a great co-host for Welcome to Indie Country because, as an independent artist, she understands what it takes," says Alan McLaughlin, COO, BlueHighways TV.  "For BlueHighways TV, we support the independent artist, and with Denae, you have a unique sound and somebody who is putting country back into country music."
Raised in the heart of Treasure Valley, Idaho, this fresh sounding traditionalist is steeped in respect and genuine appreciation for the legends that pioneered and shaped the sounds of country music. The charming Gardner, who is poised to be a "treasure discovered," bares the personal responsibility and passion to carry the torch for the women artists who have influenced her sound and direction (Reba McEntire, Loretta Lynn and Connie Smith).
Gardner's appearance as co-host on the show is merely the initial spark to ignite the fire anticipated as her career plans for the New Year progress. Gardner will celebrate her self-titled album release (produced by Dave Smith, Dave McAfee and David Z), as official, in late-Spring 2014. The project highlights the empowering and sassy "single-female" anthem, "Sound Of A Woman Sayin' Goodbye" (Single Released: June 10, 2013).
Denae is scheduled to perform at the Hard Rock Café Nashville on Friday, December 20, 2013 located on downtown Broadway.
For more on Denae Gardner, visit: www.denaegardner.com.