Barbara Rainey Quotes: I had six theories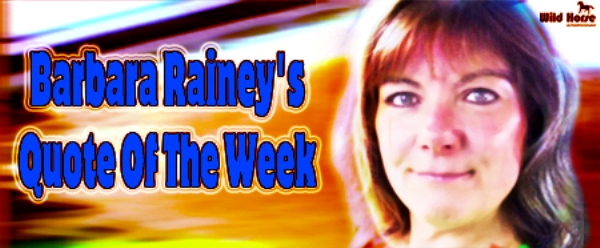 Wildhorse Entertainment presents our weekly
"Independent Superstar Quote Spot"
Brought to you by Barbara Rainey.
"Quote of the Week

"

'Before I got married I had six theories about bringing  up children: now I have six children and no theories!!' –

Anonymous

             

My best theory is to LISTEN to WILDHORSE Radio!!

If you would like to comment on this Quote supplied to us by Barbara Rainey then you are most welcome to do so.