CMA (Pop?) Awards 2013 Wednesday 6th November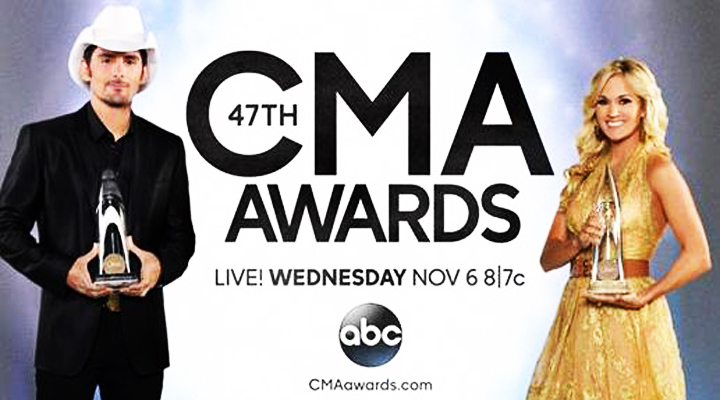 CMA Awards 2013 Wednesday 6th November
Reviewed on UKCountryRadio.com
All eyes will be on Nashville this month for the biggest awards in country music. For the sixth year running, Brad Paisley and Carrie Underwood are the hosts for the CMA Awards at the Bridgestone Arena on November 6th.
Taylor Swift and Kacey Musgraves top the list of nominees with six each. Jason Aldean, Luke Bryan, Blake Shelton, George Strait and Taylor Swift are in the running for country music's top prize, CMA Entertainer of the Year.
After the awards, join our team of presenters for a review of the night from a UK perspective. It's our CMA Awards Winners Special – on Friday 15th November at 7pm and Saturday 16th November at 4pm.