US Singer Found Dead Along Texas Road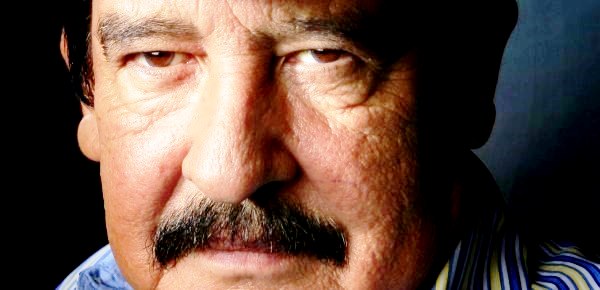 US singer found dead along Texas road
McAllen – The death of a South Texas singer well known for his ballads, including some about the exploits of Mexican drug cartels, was being treated as a murder investigation after authorities found his body on Thursday on a rural road.
Jesus "Chuy" Quintanilla appeared to have been shot at least twice in the head and was found near his vehicle, Sheriff Lupe Trevino said. Irrigation workers found his body on a roadway north of Mission in an isolated area surrounded by citrus groves, Trevino said.
Quintanilla's family filed a missing person report early on Thursday, saying they hadn't had contact with him since the previous night. But investigators were already on the scene, Trevino said.

Targeted in the past
Trevino wouldn't release details about the investigation but said it was being treated as a murder investigation. He speculated that the singer was either lured or taken to the area where his body was found. "It's not like a 'let's meet at a bar and talk about a music contract,'" Trevino said.
Quintanilla is well known in the region for musica nortena, a genre of music popular in northern Mexico and South Texas, particularly for his ballads, known as corridos. Some of his songs could be considered narcocorridos, which often tell of the power of top drug traffickers or recount big gun battles in ways that can sometime draw the ire of those on the losing side.
Singers of narcocorridos have been targeted in the past. Valentin Elizalde was fatally shot in 2006 after performing in Reynosa, a border city across from McAllen, and Sergio Vega was killed in Sinaloa in 2010.

'I enjoy writing songs about racehorses'
Quintanilla dismissed the term narcocorrido during a 2011 interview with The Monitor newspaper in McAllen, saying his genre of music has always illustrated people's lives. He said the songs began more than a century ago as a way to tell the stories of battles, and have changed only to keep up with the times.
"This is something that is very real; it's happening right now, and everyone can identify with it or has heard of it or been affected by it," Quintanilla told the newspaper in Spanish. Quintanilla also said he had worked for 20 years with the state police in Mexico and later worked for the federal police there before embarking on his musical career.
"Personally, I enjoy writing songs about racehorses," he said.
A man reached at a number advertised with Quintanilla's performances wouldn't give his full name but said he was friends with Quintanilla. He said the singer was noted for his nortena music and ballads.
– AP
[youtube http://www.youtube.com/watch?v=bxlFT7exc_k?rel=0]