View Video On Irene The Squatter Camp Champion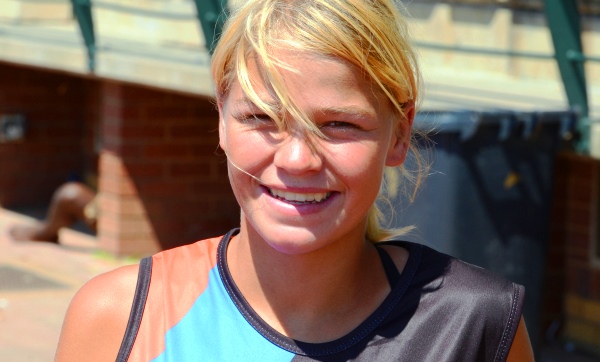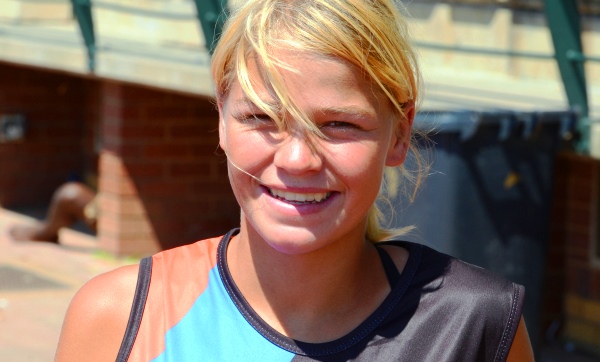 Since WHISNews21 published the article on Irene the Champion Runner from a White Squatter Camp in South Africa, we have had an amazing response from people worldwide who want to help this young girl. We have finally contacted the person who initially posted Irene story on his Blog late last year and he has at our request send us a report on his involvement with Irene. Much to our surprise he has a Ph.D. from Oxford University, England and now lives in the United States of America and is himself an outstanding and caring person. I have added his article below for all the concerned visitors to WHISNews21 who want to know more about Irene.
Follow up on Irene – the runner in the squatter camp.
I was amazed at the recent response from South Africans about the plight of Irene, the 15-year-old girl who is a champion runner but lives in a White squatter camp near Pretoria.  Let me tell you how all of this began.
My name is Skip Moen.  I am the founder of At God's Table, a non-profit biblical education charity.  I have a Ph.D. from Oxford University in England.  I spent 25 years in business before I started writing and teaching.  I teach all over the world.  I have authored several books and dozens of articles.  I am currently the Academic Dean of Master's International Divinity School in Evansville, Indiana in the USA.
A few years ago I started coming to South Africa to teach.  In the process, I met people who had dedicated their lives to helping those in real need, especially the ones who no one knows about.  That's how I ended up touring the camp where Irene lives.   I met Irene and her family and heard her story and I knew immediately that I had to do something to help her.  So I went home to Orlando and told her story to the hundreds of people who follow my work on my web site.  People from all over the world responded and we raised money to assist Irene with racing needs, expenses, food and medical bills.  I never thought that WHISNews21 would publish this story and make this public.  I posted an interview with Irene that I filmed the next time I was in South Africa.  It is now on You Tube.  You can see it here http://www.youtube.com/watch?v=zrz36sv_dOU  It's just the raw interview with my "outsider" observations about life in the camps.
Last time I was in South Africa I went to one of Irene's races.  She won both the 800 and the 1500 meter races.  A happy girl, for sure. Irene's father is perhaps her greatest admirer and advocate.  He helps manage the camp where the family lives.
In case you think that my efforts are only aimed at Whites, you need to know that I have drilled wells in Haiti, built houses for the poor in Honduras, offered assistance in Indonesia and recently taught a class in a public school in South Africa.
I really go where God leads me and do what He asks me to do for those I meet who are in need.  That's what compassion means.
If you want to help us (and there isn't a big staff here, just me, my son and my wife in the USA and two women in South Africa) then contact Luzette Wessels at luzette@gcs.co.za or go to www.skipmoen.co.za
We would be so glad for you to join us.
.
Skip
[youtube http://www.youtube.com/watch?v=zrz36sv_dOU?rel=0]