Barbara Rainey Quotes: Traditions And Guideposts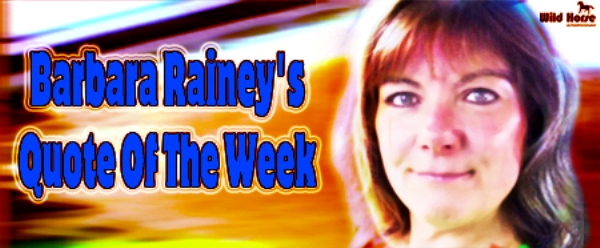 Wildhorse Entertainment presents our weekly
"Independent Superstar Quote Spot"
Brought to you by Barbara Rainey.
"Traditions are the guideposts driven deep in our subconscious minds.
The most powerful ones are those we can't

even describe, aren't even aware of."
Ellen Goodman, Turning Points

If you would like to comment on this Quote supplied to us by Barbara Rainey then you are most welcome to do so.