Willie Nelson a Doctor, Hey Man Wow!!!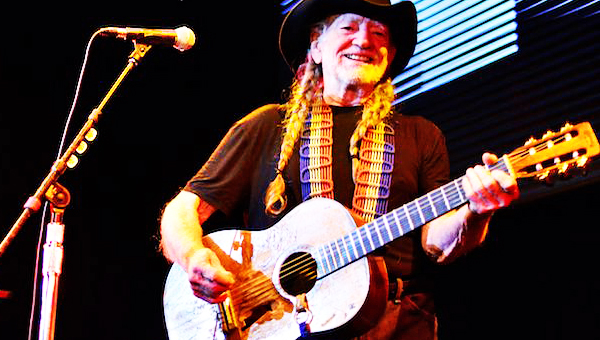 Willie Nelson to Receive Honorary Doctorate From Berklee
Willie Nelson continues to show everyone that life can get even more rewarding as the years fly by. He's one of country music's greatest 'Heroes,' and it's fitting that with all his success and accomplishments, Nelson will receive an honorary doctor of music degree from the prestigious Berklee College of Music.
The iconic outlaw country singer, along with Carole King and Annie Lennox, will be presented with honorary degrees at the school's commencement ceremony on Saturday, May 11. These three recipients are being recognized for their achievements and influence in music and for their enduring achievements and contributions to American and international culture. Past recipients of this award have included Loretta Lynn and Smokey Robinson.
Nelson has much to look forward to this year, with many exciting accomplishments still to come. He is set to release 'Let's Face the Music and Dance' just weeks before his 80th birthday, and will also be headlining the 2013 Taste of Country Music Festival with his family band.
As Nelson prepares to head out 'On the Road Again,' he should be proud of the inspiring example he sets for musicians all over the world. Hopefully, when he steps onto the stage to receive his Berklee degree, he'll feel the deep respect he's garnered from fans for decades. Congratulations to Dr. Nelson!
If you look back through Willie Nelson's album covers, you'll find he doesn't begin to grow his famous ponytails until 1972 at the earliest. The singer didn't adopt his signature look until the 1975 album 'Red Headed Stranger.' That's 13 years after first appearing on an album jacket for 'And Then I Wrote.' Yes, Willie was once clean-shaven!
Over the last few years, Nelson has cropped his hair a few times, even maintaining a shoulder-length bob for a period of time. Most often, he's found in all black with the red, white and blue neck piece and a bandana holding back his long silver locks. His eyes aren't as bright as they once were, but we can't say for certain what Nelson was doing before this "Now" picture was taken.
Well just Willie or Dr Willie I am still a Fan, love your music Willie er…I mean Dr Willie