Does Black America Believe Obama Is Our "Jesus"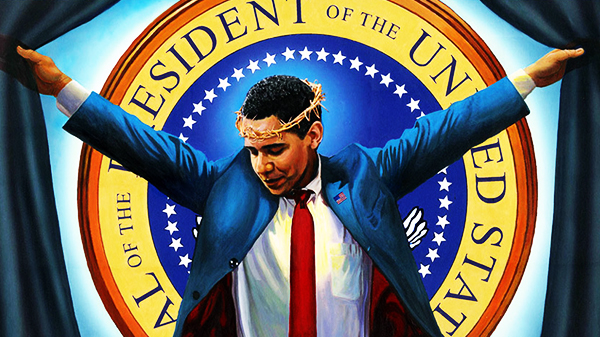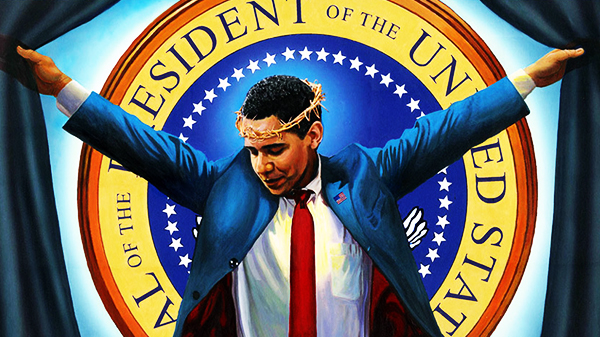 Jamie Foxx Says, "First of all, give an honor to God and our Lord and Savior Barack Obama"
In the Church of Jamie Foxx, President Barack Obama might be known as "Our Lord and Savior," but that doesn't mean the title bodes well with certain Christian groups.
Foxx is taking some heat after using the Biblical title for Jesus Christ to describe Obama at the 2012 BET Soul Train Awards.
During the show, Foxx took to the stage to praise Obama when he used the godlike terminology, E! News reports. "It's like church over here. It's like church in here.
First of all, give an honor to God and our Lord and Savior Barack Obama," he said to the audience.
E! News notes that the Soul Train Awards aired Sunday night, but was filmed in Las Vegas just days after the president won reelection in November.
Foxx's comments incited furor in some Christian groups after the show aired on BET.
The president of the Catholic League for Religious and Civil Rights in the United States, Bill Donahue, released a statement regarding Foxx's "Lord and Savior" comment, referring to a 2011 red carpet interview in which the actor said he does not know what God means to him.
"Foxx's epiphany is startling. It just goes to show that even though Obama did not succeed in stopping the oceans from rising (as he promised to do in 2008), he did succeed in convincing Jamie Foxx, and no doubt legions of others, that God exists," Donahue writes. "Whether God can survive an ACLU lawsuit accusing him of violating church and state grounds remains to be seen."
Radio host and Fox News commentator Mary Walter said the "Django Unchained" actor's reference may root back to reliance on government. "The intellectually superior don't need the crutch of religion," she said on Fox News, according to Mediaite. "Those of us clinging to our guns and religion… we're somehow less evolved. It's about a societal religion as opposed to a church religion, because if the government gives you everything, the government becomes your religion, and he's our leader."
NewsBusters, which also blasted Foxx, has previously criticized Obama-as-God references in the media. The conservative blog chastised Newsweek editor Evan Thomas for saying that Obama is "standing above the country, above the world, he's sort of God" during a 2009 interview.
Jamie Foxx You know not what you say, yet you say it, judging by the comments we read on the internet, you may have thought it cool, while some did, in this case most did not.
[youtube http://www.youtube.com/watch?v=mkPa8v5p5mY?rel=0]
Let it be known that I take offence to these references to Obama as "Our Lord And Savior", yet I know and understand that some people can be easily fooled, which never the less is no excuse.
Sorry Spiderman, I will have to go without the sequel I just cannot support Jamie Foxx, no matter how good I know the movie will be.The Amazing Spider-Man 2 is currently scheduled for release on April 18th, 2014 in the UK and May 2nd, 2014 in the States.