Loudilla and Kay Johnson's July Tri-Son News


Tri-Son News Biggest Little News Sheet In Country Music (Since 1963) • July 2012 Issue 
_______________________________________________________________________________
Loudilla and Kay Johnson • P.O. Box 40328 • Nashville, TN 37204 •  Ph. 615-371-9596
_______________________________________________________________________________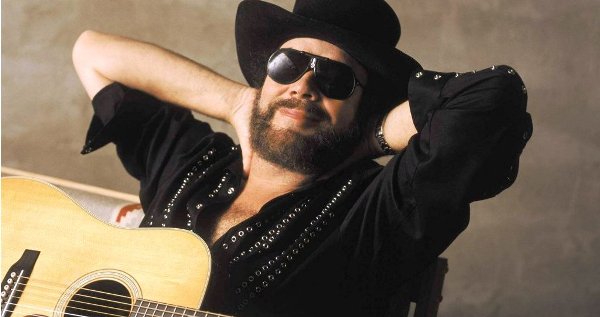 Hank Williams, Jr.
 is receiving a wave of national media attention surrounding the release of his new studio album, 
Old School, New Rules
 (July 10) on 
Blaster Entertainment/Bocephus Records
. He performed on both 
CBS This Morning'sSecond Cup Café 
and 
FOX News Channel's
Huckabee
 July 7. 
CMT
 debuts Hank's 
Live from Nashville, 
July 9, 
GAC
 speaks to Hank for 
"On the Streets"
 airing July 17, and 
Walmart's
Soundcheck
 series begins broadcasting a stellar performance from Hank and his band in stores across the nation beginning this week. He'll also be featured on 
FOX 411's
Country Roundup
.  Coverage of 
Old School, New Rules
, in 
Parade Magazine, People Magazine, Entertainment Weekly, USA Today,  Washington Post, AP, Country Weekly
  July 16, and the October issue of 
Cowboys & Indians
 (on newsstands Aug. 28). The record label and Hank, Jr.  continue the 
Free Music for a Free America
 campaign through July 13, giving away free copies of the new single,
 'That Ain't Good'.
 Vocal contributions on the 12-track album include both 
Brad Paisley
 and 
Merle Haggard
.  –
Rodeowave Entertainment's Phil Vassar recently received the 2012 VAB Distinguished Virginian Award by the Virginia Association of Broadcasters at the organization's 75th Annual Summer Conference in Virginia Beach. The award honors those who, by their own actions, have contributed substantially to the wellbeing of the Commonwealth of Virginian, its citizens, or the broadcast industry.
–
News Briefs: 
Recently it was announced 
Brad Paisley
 would be taking his tour to Scandinavia in November. Concerts are currently set in Stockholm (8) and Gotenborg, Sweden (9), Oslo (10) and Stavanger (11), Norway, and Dublin, Ireland (13).
The Band Perry
 is special guest on the international dates. 
•••
Josh Turner's
 fifth studio album,  
Punching Bag
, debuted at the top of the 
Country Billboard
 charts and currently resides in the Top 10. He will return to 
The Late Show with David Letterman
 Aug. 23.  
•••
Whisperin' Bill
 performed at 
Willie's
4th of July Picnic
 in Ft. Worth, Tx. It was Anderson's first appearance on what he has tagged the 
"Willienic"
. 
•••
Kix Brooks' 
12-song solo debut album, 
New To This Town
, to be released on 9/11/12, is available for pre-order now on 
Amazon.com
. 
•••
 The 
46th Annual CMA Awards
 will air Thursday, Nov. 1 on 
ABC
 live from the Bridgestone Arena in Nashville. 
•••
Jerrod Niemann
 will release his sophomore major label album release, 
Free The Music
 on 
Sea Gayle Records/Arista Nashville
 Oct. 2nd. He co-wrote the album's first single,
'Shinin' On Me,'
  with friends
 Lee Brice, Rob Hatch 
and 
Lance Miller
.
–
The Queen of Bluegrass
, 
Rhonda Vincent
, has always dreamed of releasing an all-gospel CD and that dream is about to come true! 
Sunday Mornin' Singin' LIVE!
, the first all-gospel release from the five-time 
Grammy®
 nominee will be available in retail stores and online July 10. Recorded live at Rhonda's childhood home church, 
Greentop United Methodist Church
 in Greentop, MO, this release captures Rhonda, along with her multi-award winning band 
The Rage
, singing gospel classics alongside new favorites with exquisite musicianship and heavenly harmonies resounding through the over 100 year old church.  
Sunday Mornin' Singin' LIVE!
 is available on the
 Upper Management Music
 label and distributed by 
Universal Music Distribution
. The CD will be available on release at 
Best Buy, Walmart, Target, 
online at
 iTunes, Amazon 
and wherever great music is sold!  Order autographed copies at her website: 
RhondaVincent.com
.
–
The Joey+Rory Show has just debuted on RFD-TV. Filmed entirely at their farm and in their community of Pottsville, Tenn, the first 13 episodes of  the show will invite the viewer into their small-town world with a mix of live performances of songs from their third album, His and Hers, which hits stores July 31, recipes from their family-owned Marcy Jo's café, behind-the-scenes looks into their life together, intimate acoustic performances from the duo and a select group of singers and songwriters that inspire them. The show will air every Friday at 9:00 pm Eastern on RFT-TV. Episodes will re-air Saturdays and Mondays (check schedule for time).
–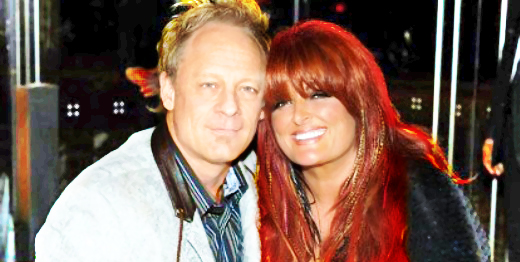 News Briefs:
Wynonna Judd
 and drummer 
Cactus Moser
 were married June 10 in a sunset service on Judd's farm in Leiper's Fork, Tenn. The ceremony was attended by her children 
Grace
, 16 and 
Elijah
, 17. 
•••
Farm Aid 2012
 is coming to Pennsylvania in September. Details to be announced. 
•••
 In additon to  
Lee Greenwood's
 new book, 
Does God Still Bless the USA; A Plea for a Better America, 
he has just released a new seven-track EP entitled,
 I Want to Be in Your World
, which includes the original track, 
'Here Comes Love, There Goes My Heart'
.  
•••
 The band 
Exile
 has released 
People Get Ready
, its first new studio album in 15 years, to radio via
 Airplay Direct
. The 5-track EP features four new songs written by the band and the title song originally written by 
Curtis Mayfield
. 
People Get Ready
 is on Exile's own 
Big Horse Records
label, \distributed digitally by 
GMV Nashville
. The title cut is currently available for download at most digital retailers.
–
The 
Grand Ole Opry
 announced last week that a second show has been added to the schedule for Tues., July 10. Among the performers scheduled for both shows that night: 
Trace Adkins, Eric Church,
 and 
Easton Corbin
. 
Kix Brooks
 will appear on the night's first show. The 
Opry
 recently added a series of four Wednesday night show starting July 18. The lineup includes 
Lauren Alaina, Rodney Atkins, Rascal Flatts, Vince Gill,
 and 
Josh Thompson
.
–
Independent Music Fest / Nashville. Come Play!
 Three days of music experiences on  Music Row in Nashville, set for October 4-7. Choose to perform as an artist seeking new material or singer songwriter looking for cuts. Let your hair down at the Indie 
Music Masquerade Ball
, attend 
Music Info Areas
 when you want and ask the questions you want covering the music business from top to bottom in over 17 categories… more at 
www.IndependentMusicFest.org
–
The 18th Annual ICM Faith, Family & Country Awards, to be held Oct. 18 at the Schermerhorn Symphony Center, has announced Ronald McDonald House Charities of Nashville as their charity of choice for this year's week-long celebration.The ICM Faith, Family and Country 20 Year Homecoming Concert Celebration, Oct., 14-18 at the Millennium Maxwell House Hotel, is open to the public and includes showcases, a songwriting contest, seminars, a talent competition and more. A small nightly donation required – part of the proceeds will benefit Ronald McDonald House Charities of Nashville.
–
LifeNotes:
 Beloved television actor and singer 
Andy Griffith
 passed away July 3rd at his home in Dare County, NC. He was 86. Known for his down-to-earth leading roles in 
The Andy Griffith Show
 (1960-1968) and 
Matlock
 (1986-1995), Griffith became a symbol of small town America as 
Sheriff Andy Taylor
. Also a talented vocalist and musician, Griffith recorded several country and gospel albums throughout his lengthy career. In 2005, he was awarded the 
Presidential Medal of Freedom
 by 
President George W. Bush
. 
Andrew Samuel Griffith
 was born in Mount Airy, NC, and attended the 
University of North Carolina
 at Chapel Hill. Griffith was originally studying to be a preacher, but changed his major to music. Following graduation, he taught high school English before launching his entertainment career. Griffith was laid to rest buried on Roanoke Island near the coast of North Carolina by family less than five hours after he died. A funeral spokesman told 
CNN
:
"It had been planned for some time. This was the wish of his family."
 Griffith is survived by his third wife, 
Cindi Knight
, and daughter from his first marriage, 
Dixie Griffith
. Son 
Andy "Sam" Griffith, Jr.
 is deceased. 
•••
Donna Hilley,
 one of Music Row's most prominent female executives, died June 20 after an extended illness. She was 65.  Hilley spent 31 years working with 
Sony/ATV
 – eventually serving as the company's president and CEO, prior to her retirement in 2005. A native of Birmingham, Ala., Hilley served on the board of directors for both
 ASCAP
 and the
 NMPA
, the 
Children's Hospital at Vanderbilt
, 
Country Music Association
, the 
Nashville Area Chamber of Commerce
, 
Gospel Music Association
, and the
Recording Academy
. She is survived by her loving husband, 
Ray Hilley
; daughters, 
Vickie (Kirk) Arney, Debbie (Mitch) Tenpenny, Whitney (Richard) Stewart;
 brother,
 Jim (Gloria) Whitten;
 sister,
 Diane (Dr. Sheldon) Whitten-Vile;
 brother-in-law
, Ron Hilley;
 sisters-in-law
, Nelda Hilley Davis 
and
 Jeanine Hilley; 
grandsons
, Jay Arney, Mitchell Tenpenny, Rafe Tenpenny, Jackson Stewart; 
nephews and nieces
, Jason Hilley, Evan Hilley, Jamie Brown, Wes Whitten, Jerrica Beams, Hannah Whitten-Vile 
and 
Avi Whitten-Vile.
–
EVENTS Calendar 2012:
• Jul 13-15 – Craven Country Jamboree, Cravan, Sask., Canada
• Jul 20-29 – Cheyenne Frontier Days, Cheyenne, WY
• Sept. 12-15 – Americana Music Assn. Fest & Conference, Nashville, TN
• Sept. 21-22 – Country Night Gstaad Festival, Gstaad, Switzerland
• Oct. 4-7 – Independent Music Fest, Nashville, TN
• Oct. 7 – Nashville Songwriters Awards, Nashville, TN
• Oct. 18 – ICM Faith, Family & Country Awards, Nashville, TN
• Nov. 1 – CMA Awards, Nashville, TN
Events and more are listed on our LINKS page!  
www.ifco.org
/