Ernest Borgnine Star Of Movie Convoy Dies At 95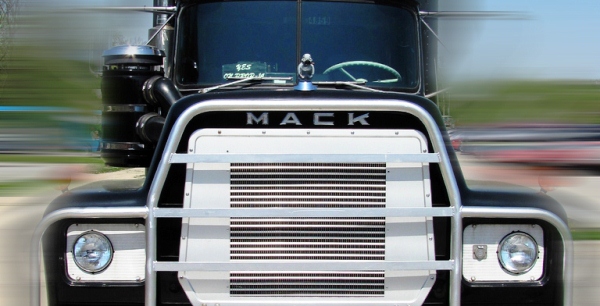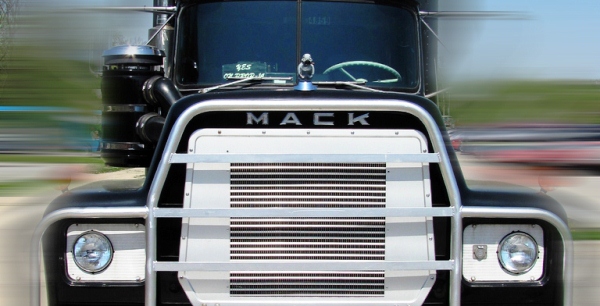 LOS ANGELES — Ernest Borgnine, the beefy screen star known for blustery, often villainous roles, but who won the best-actor Oscar for playing against type as a lovesick butcher in "Marty" in 1955, died Sunday. He was 95. His longtime spokesman, Harry Flynn, told The Associated Press that Borgnine died of renal failure at Cedars-Sinai Medical Center with his wife and children at his side. Borgnine, who endeared himself to a generation of Baby Boomers with the 1960s TV comedy "McHale's Navy," first attracted notice in the early 1950s in villain roles, notably as the vicious Fatso Judson, who beat Frank Sinatra to death in "From Here to Eternity."
Then came "Marty," a low-budget film based on a Paddy Chayefsky television play that starred Rod Steiger. Borgnine played a 34-year-old who fears he is so unattractive he will never find romance. Then, at a dance, he meets a girl with the same fear. "Sooner or later, there comes a point in a man's life when he's gotta face some facts," Marty movingly tells his mother at one point in the film. "And one fact I gotta face is that, whatever it is that women like, I ain't got it. I chased after enough girls in my life. I-I went to enough dances. I got hurt enough. I don't wanna get hurt no more." The realism of Chayefsky's prose and Delbert Mann's sensitive direction astonished audiences accustomed to happy Hollywood formulas. Borgnine won the Oscar and awards from the Cannes Film Festival, New York Critics and National Board of Review. Mann and Chayefsky also won Oscars, and the Academy of Motion Picture Arts and Sciences hailed the $360,000 "Marty" as best picture over big-budget contenders "The Rose Tattoo," "Love Is a Many-Splendored Thing," "Picnic" and "Mister Roberts."
"The Oscar made me a star, and I'm grateful," Borgnine told an interviewer in 1966. "But I feel had I not won the Oscar I wouldn't have gotten into the messes I did in my personal life." Those messes included four failed marriages, including one in 1964 to singer Ethel Merman that lasted less than six weeks. But Borgnine's fifth marriage, in 1973 to Norwegian-born Tova Traesnaes, endured and brought with it an interesting business partnership. She manufactured and sold her own beauty products under the name of Tova and used her husband's rejuvenated face in her ads. During a 2007 interview with The Associated Press, Borgnine expressed delight that their union had reached 34 years. "That's longer than the total of my four other marriages," he commented, laughing heartily. Although still not a marquee star until after "Marty," the roles of heavies started coming regularly after "From Here to Eternity." Among the films: "Bad Day at Black Rock," "Johnny Guitar," "Demetrius and the Gladiators," "Vera Cruz." Director Nick Ray advised the actor: "Get out of Hollywood in two years or you'll be typed forever." Then came the Oscar, and Borgnine's career was assured. He played a sensitive role opposite Bette Davis in another film based on a Chayefsky TV drama, "The Catered Affair," a film that was a personal favorite. It concerned a New York taxi driver and his wife who argued over the expense of their daughter's wedding. But producers also continued casting Borgnine in action films such as "Three Bad Men," "The Vikings," "Torpedo Run," "Barabbas," "The Dirty Dozen" and "The Wild Bunch." Then he successfully made the transition to TV comedy.
From 1962 to 1966, Borgnine – a Navy vet himself – starred in "McHale's Navy" as the commander of a World War II PT boat with a crew of misfits and malcontents. Obviously patterned after Phil Silvers' popular Sgt. Bilko, McHale was a con artist forever tricking his superior, Capt. Binghamton, played by the late Joe Flynn. The cast took the show to the big screen in 1964 with a "McHale's Navy" movie. Borgnine's later films included "Ice Station Zebra," "The Adventurers," "Willard," "The Poseidon Adventure," "The Greatest" (as Muhammad Ali's manager), "Convoy," "Ravagers," "Escape from New York," "Moving Target" and "Mistress. More recently, Borgnine had a recurring role as the apartment house doorman-cum-chef in the NBC sitcom "The Single Guy." He had a small role in the unsuccessful 1997 movie version of "McHale's Navy." And he was the voice of Mermaid Man on "SpongeBob SquarePants" and Carface on "All Dogs Go to Heaven 2." "I don't care whether a role is 10 minutes long or two hours," he remarked in 1973. "And I don't care whether my name is up there on top, either. Matter of fact, I'd rather have someone else get top billing; then if the picture bombs, he gets the blame, not me. Ermes Efron Borgnino was born in Hamden, Conn., on Jan. 24, 1917, the son of Italian immigrant parents. The family lived in Milan when the boy was 2 to 7, then returned to Connecticut, where he attended school in New Haven. Borgnine joined the Navy in 1935 and served on a destroyer during World War II. He weighed 135 pounds when he enlisted. He left the Navy 10 years later, weighing exactly 100 pounds more.
"I wouldn't trade those 10 years for anything," he said in 1956. "The Navy taught me a lot of things. It molded me as a man, and I made a lot of wonderful friends."
For a time he contemplated taking a job with an air conditioning company. But his mother persuaded him to enroll at the Randall School of Dramatic Arts in Hartford. He stayed four months, the only formal training he received.
He appeared in repertory at the Barter Theater in Virginia, toured as a hospital attendant in "Harvey" and played a villain on TV's "Captain Video." After earning $2,300 in 1951, Borgnine almost accepted a position with an electrical company. But the job fell through, and he returned to acting, moving into a modest house in Los Angeles' San Fernando Valley. His first marriage was to Rhoda Kenins, whom he met when she was a Navy pharmacist's mate and he was a patient. They had a daughter, but the marriage ended in divorce after his "Marty" stardom. Borgnine married Mexican actress Katy Jurado in 1959, and their marriage resulted in headlined squabbles from Hollywood to Rome before it ended in 1964. In 1963, he and Merman startled the show business world by announcing, after a month's acquaintance, that they would marry when his divorce from Jurado became final. The Broadway singing star and the movie tough guy seemed to have nothing in common, and their marriage ended in 38 days after a fierce battle. "If you blinked, you missed it," Merman once cracked.
Next came one-time child actress Donna Rancourt, with whom Borgnine had a daughter, and finally his happy union with Tova.
On Jan. 24, 2007, Borgnine celebrated his 90th birthday with a party for friends and family at a West Hollywood bistro. He seemed little changed from his years as a lusty villain or sympathetic hero on the screen. His only concession to age had come at 88 when he gave up driving the bus he would take around the country, stopping to talk with local folks along the way.
During an interview at the time, Borgnine complained that he wanted to continue acting but most studio executives kept asking, "Is he still alive?"
"I just want to do more work," he said. "Every time I step in front of a camera I feel young again. I really do. It keeps your mind active and it keeps you going."