Whitney Houston Dies In Beverly Hills Hotel At 48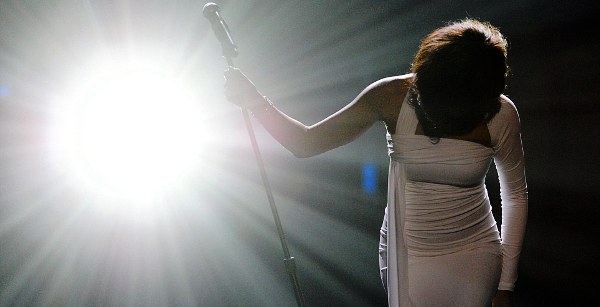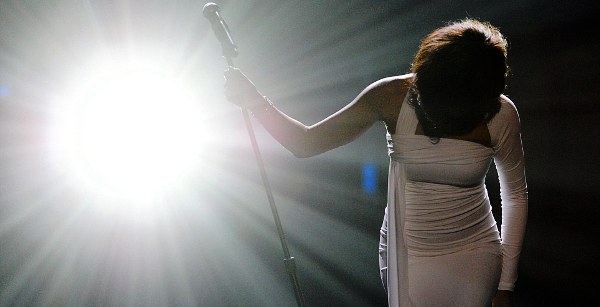 Los Angeles – Grammy-winning singer and actor Whitney Houston, one of the most talented performers of her generation who lived a turbulent personal life and admitted drug use, died on Saturday in a Beverly Hills hotel room. She was 48.A Beverly Hills police officer told reporters they were called to the Beverly Hilton, in Los Angeles, at around 15:20 PST and that emergency personnel found Houston's body in a fourth-floor room, and she was pronounced dead at 15:55."She has been positively identified by friends and family [who] were with her at the hotel, and next of kin have already been notified," Lieutenant Mark Rosen told reporters.
Police said there were no obvious signs of criminal intent at the scene and her death is under investigation.
Houston was in Los Angeles for the Grammy Awards, the music industry's biggest honours programme that will take place on Sunday night. She died hours before she was expected to perform at record producer Clive Davis's annual pre-Grammy party on Saturday, which is held at the Beverly Hilton
Acclaim
Houston, inspired by soul singers in her New Jersey family, including mother Cissy Houston and cousins Dionne Warwick and the late Dee Dee Warwick, as well as her godmother Aretha Franklin, became one of the most celebrated female singers of all time, taking multiple Emmy, Grammy and Billboard Music awards.
Her popularity soared in the 1980s and 1990s with consecutive No. 1 hits including the smash single I Will Always Love You, from the soundtrack of the feature film The Bodyguard, in which she starred.
She also appeared in Waiting to Exhale (1995) and The Preacher's Wife (1996).
By the early 1990s, Houston had become the queen of pop music, achieving great critical and commercial acclaim, but her personal life was becoming troubled. In 1992 she married singer Bobby Brown, who had a bad-boy reputation, and during their 14 years together had a tumultuous relationship fuelled by drugs.
In 2000, she and Brown were stopped at an airport in Hawaii and security guards discovered dagga in their luggage.
The pair also starred in reality TV series, Being Bobby Brown, which painted an often unflattering portrait of the pair.
The last 10 years of Houston's life were dominated by drug use, rumours of relapses and trips to rehab. In a 2002 TV interview, she admitted using dagga, cocaine, alcohol and prescription drugs.
Comeback

She launched a comeback tour in 2009 and in April 2010 she called media reports she was using drugs again "ridiculous". In May 2011, Houston enrolled in a drug and alcohol rehab programme.
Reactions came pouring in from fans and friends in the music industry.
"I am absolutely heartbroken at the news of Whitney's passing," legendary music producer Quincy Jones said in a statement. "… I always regretted not having had the opportunity to work with her. She was a true original and a talent beyond compare. I will miss her terribly."
Neil Portnow, chief executive of the Recording Academy that gives out the Grammys, called her "one of the world's greatest pop singers of all time who leaves behind a robust musical soundtrack spanning the past three decades".
Pop star Rihanna posted on Twitter "No words, just tears", and rapper Nicki Minaj tweeted: "Jesus Christ, not Whitney Houston. Greatest of all time."
– Reuters