SA Musicians Saw Bought Back In 1945 Is Quiet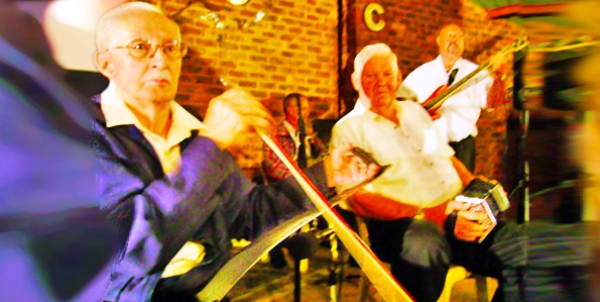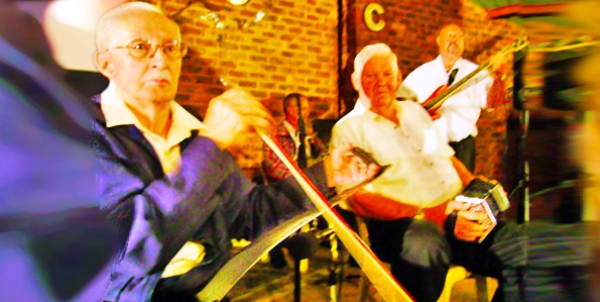 ATKV Centurion musician's saw is quiet. Oom(Uncle) Snaar Coetzee, most respected senior member of the ATKV Centurion Music Forum for many years died the past week at the age of 86. He was most probably one of very few musicians in the country – if not in the world, still to play such a unique musical instrument, while performing live on stage at such an high age. It is also to be noted that he purchased his Saw, at a hardware store in Pretoria, South Afica back in 1945.
Oom Saag, as he was also known, performed with the rest of our Musicians at several occasions inter alia: Our Programme of "Traditional Afrikaans dances, song and music" on the SABC2 stage at the KKNK in Oudtshoorn, at the Voortrekkermonument, and at a Annual ATKV Year Meeting at Buffelspoort as well as various performances at schools, churches, shows and festivals all over the country.
He was also member of his Church Musical Group for many years and once again played and participated during the Church Services on the Sunday before his death – the same Church where the funeral took place on Thursday 9 February.
Mr. Coetzee was also part of our ATKV Centurion musicians recording the music for "Sarie Marais" for our Afrikaans Soccer Lyric Competition to support our Bafana team and South Africa as host of the Soccer World Cup. Our song "Viva Bafana Viva" is still the only Afrikaans Soccer Song yet.
He was also part of our unique Cd production for the aged "Ons eer ons Senior Burgers"/We honour our Senior Citizens. He played with our other musicians and recorded the well known Afrikaans traditional music of "Die Kalfiewals" to be part of the Cd.
Sakkie Kotze, chairman of the ATKV Centurion Musicians and Singers and also member of the Board of Director of ATKV SA, said that "Oom Snaar was entrepreneur and musician his entire life. He never retired from work and music. He died as professional Book Binder and Musician, still at work and still performimg and promoting Afrikaans culture. For him it was important to add value to his work clients, his cultural group and his church devotion. He praised God for his talents and he devoted his talents to his people. He displayed a Giving attitude and not a Receiving attitude his entire life. This unique saw music culture must never end. His son Gert and grand children will, with the assistance of ATKV Centurion Music Forum, see too that it go on for years to come" Oom Snaar said that their is no formal music notes available for a saw. "I play on hearing and feeling and expierience over many years. It is very difficult to train other players."  Mr. Snaar Coetzee is survived by his second wife Babsie (married in September 2009) and six children from his first wife Miemie died in August 1996. (Gert, Hendrik, Driekie, Tjaart, Willie and Annatjie) 17 grand children and 13 great grand children.
This article was sent in by Sakkie Kotze +27 82 925 1488