The Old Chief Larry M.Clark Writes And Sings Country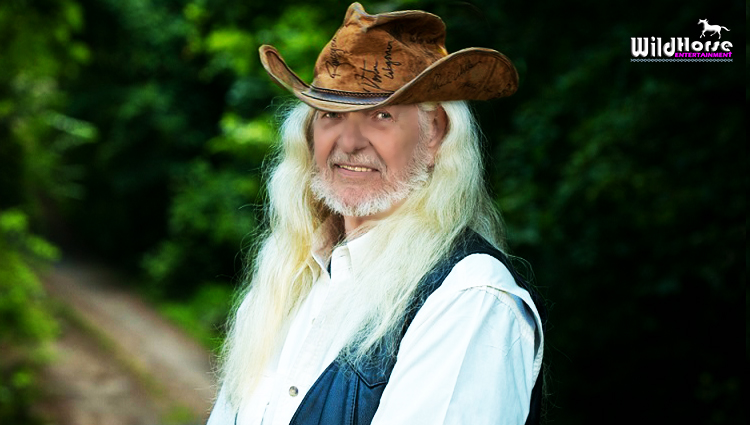 The Old Chief Larry M.Clark Writes And Sings Country
Larry M. Clark a retired US Navy Chief Petty Officer, affectionately referred to as "The Old Chief" is
a Successful Nashville Recording Artist, a disabled Vietnam Vet and a BMI songwriter.
Larry has been entertaining for over thirty years, but is sadly not performing anymore. Songwriting has been a lifelong passion for Larry and he is now taking it very serious by concentrating only on writing songs, and hopes like most songwriters to have some of his songs recorded by a major band or artist. Larry's songs are all published by Ellemsee Music BMI.
Larry's album "The Old Chief Writes And Sings" is his first album in over 20 years and by some coincidence it also contained 20 songs. Larry jokes around saying he wrote one song a year, which also serves to confirm that they are all original compositions, performed in his smooth baritone style. Larry has recorded the entire album at "Java Jive Studio" and then had them all mixed and mastered by Mark Mosley at "Sound Control" both in Nashville Tennessee.
On this album Larry is backed by some of the best Nashville musicians and vocalists, the album is pure traditional Country and Western with a little Western Swing, Cowboy Honky Tonk, and just for fun a Two Step or two. The album lineup is mixed with happy and sad songs, love and hate songs, upbeat and downbeat songs, lost love and found love songs, good and bad memories songs, and a trucking song. Much to the delight of all Larry's fans he confirms that the album is now available for purchase.
"I am a BMI Songwriter wanting to push my original songs. I'm a retired US Navy Chief Petty Officer and a disabled VietNam vet" – Larry M. Clark
Larry's album "The Old Chief Writes And Sings" is available to buy at Amazon.com and for those who love Apple will not be disappointed as it's also on iTunes. As a bonus to his fans Larry has made his hit song, "Twenty One Wheeler" available on Wildhorse Entertainment for free download worldwide.  From early reports on the amount of downloads 'Twenty One Wheeler" has received it looks like it is going to feature pretty high on the Wildhorse Independent Superstars International Download Top 30 Chart in November.
The Independent Superstars Songwriters Hall Of Fame out of South Africa, has indicted that Larry will be inducted into their Songwriters Hall of Fame before the end of the year. Larry was recommended by two of the IDSS Hall Of Fame members, Keith Bradford of "The Nashville Broadcasting Network" and Charlie Ray Powell of "Charlie Ray Powell Music" Nashville Tennessee.
Larry may be wanting to think of starting up his live performances soon as things are looking up for him in the music business, with a great new album release, a place in the IDSS Songwriters Hall Of Fame and the possibility of a Top 30 charted song, and who knows depending on the support of his Family Friends and Fans he may even be looking forward to a #1 with his country download release of 'Twenty One Wheeler" on Wildhorse Entertainment.
To visit Larry's Independent Superstars Web Page where you will find a free download of "Twenty One Wheeler" compliments of Larry please click on this link http://countrymale.wordpress.com/category/larry-m-clark/ once there you will also find links to more of Larry's hits songs available on iTunes, ReverbNation and AirplayDirect.
We at WHISNews21 and Wildhorse Entertainment wish Larry M. Clark only the very best for his continued success in the business we all love to call "The Music Business"
– Frans Maritz WHISNews21 [2014]