VideoExpress Releases its Latest Video Promotion Episode
The Sloppy Joe Show now available for Radio and DJs Airplay Consideration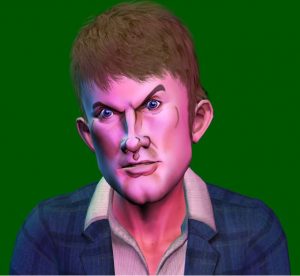 AirplayExpress has just completed its 6th episode of their first series promoting artists' videos as a 30-minute video show. This form of promotion has been very popular with Radio and many DJs alike. Artists also get a chance to have their video included in a 30-minute video show with no extra payment for this service to the artist. The video production is included free in their song specially priced promotions package for 2021.
This episode includes the music of Pat Garrett, Wallace Mair, Bernie Grass, Robert Ross, Clayton Saunders, and Phill JD. Hosting the show is "Sloppy Joe" AirplayExpress first-ever animated video DJ, and it seems as though he is very popular with the viewers as no complaints have been received thus far, only compliments. The radio show of the same title and previous episodes are repeated randomly once a week on a Sunday, after the very popular "Legends Of Country Show" hosted by Ed Dailey on "Down South Country 24.7 Stereo".
Well we here at AirplayExpress hope you enjoy the latest "Sloppy Joe Show" and watch it as often as you can, the artists featured will be very appreciative of your support, as all views contribute towards the VideoExpress Weekly Top20 chart show.

– WHISNews21