Larry's Christmas Special Air's Worldwide This Week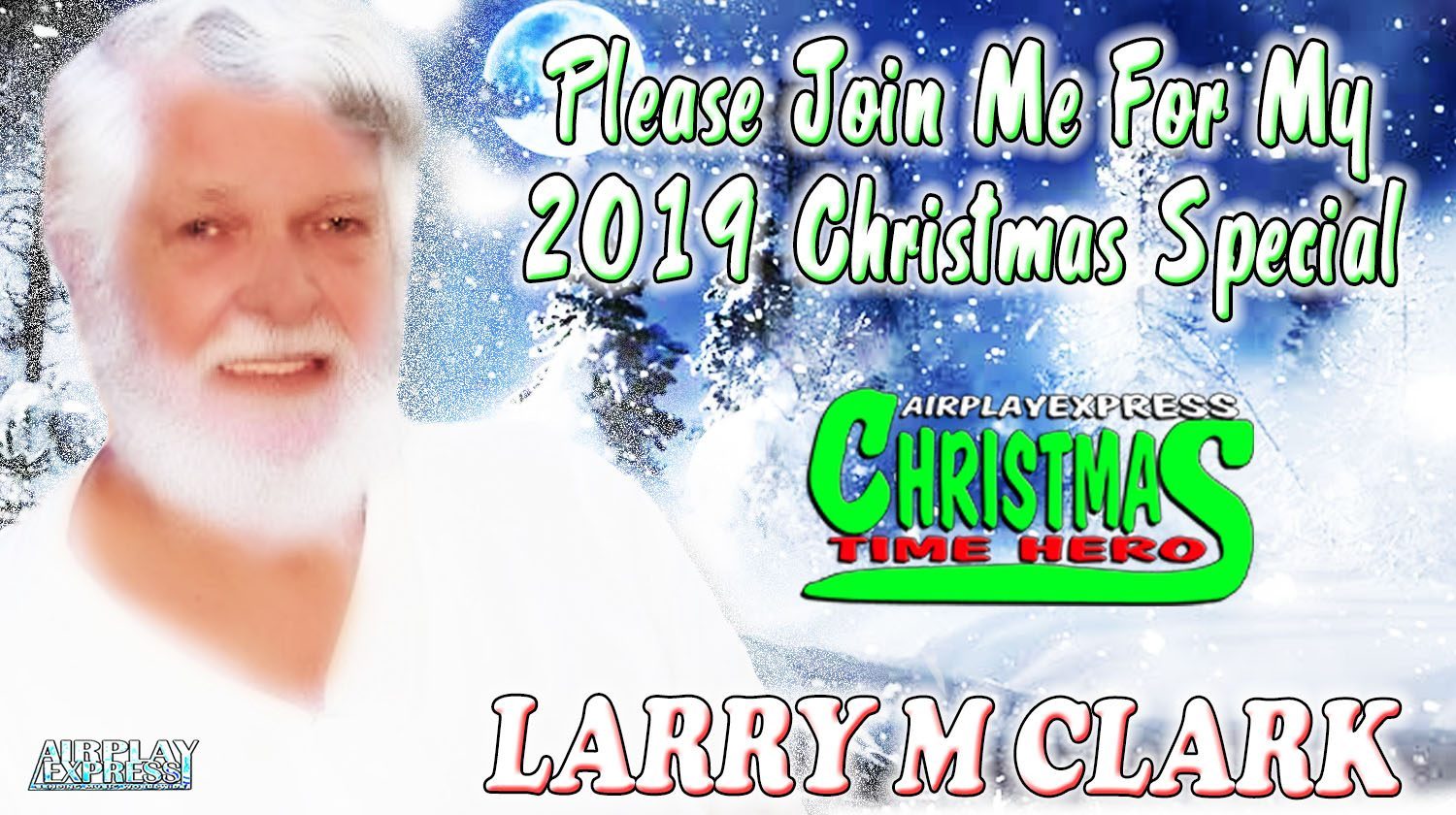 Larry M Clark's Christmas Special to Air Worldwide This Week
Radio Stations Welcome To Download Larry' Christmas Day Special Free link below
The Old Chief, as Larry M Clark is affectionately referred to, is a retired Navy Chief, a disabled Vietnam Vet, Hall Of Fame Member, Gold and Platinum recording artist, a Country Singer, BMI songwriter, Husband, Father, Grand Father and friend hosts his own AirplayExpress Christmas special this week.
Larry has lived a remarkable life spending most all of his youth in the military. Being retired now, Larry has concentrated on his songwriting and singing skills to keep his mind busy while enjoying the benefits of being a Retired Navy Man.  Larry lives everyday to the full taking full advantage of every day, every hour and every minute.
This Christmas special features Larry and his Christmas songs. Larry also wrote all but one or two of the songs he performs on this special. All the songs are introduced by Larry himself and gives us a short backstory about each and everyone of his Christmas tunes.
The following radio stations have confirmed a date and time to air Larry's Veterans Christmas Special this week.
WCTR Wildhorse Christmas Time Radio at 1pm (13:00) Christmas Day Nashville Time,  and 9pm (21:00) South African time. The show will also repeat at the following times: 3pm (15:00) and 5pm (23:00) also on Christmas Day.
Z Country Radio United States Scheduled for Christmas Eve on Z Country Radio at 7pm (19:00) EST Eastern Time. MGZC Media Radio Network.
According to the downloads at AirplayExpress there more than two dozen radio station showing up that they downloaded Larry's Christmas Special. However only the above have confirmed a time and date for airplay. So don't be surprised if you are tuned into your local radio station and hear Larry's Christmas show on their airwaves. To download the Free Christmas Special click this link https://www.airplayexpress.com/radio-shows-larry-m-clark-2019-christmas-special/
Hope y'all enjoy the Christmas Special from Larry M Clark