Judy Welden Thanks All For Their Prayers And Wishes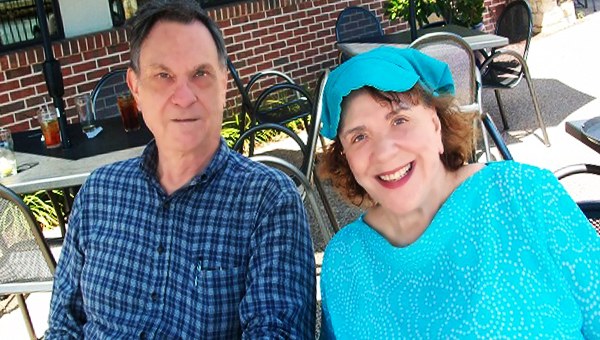 I'm sorry I'm so late with this good news, but Bill finally did get discharged last evening at 6:30 pm. We both felt he should have been discharged much sooner as he was doing so well, thanks to the prayers of everyone… We're so grateful for that!!  It's really a miracle, considering he had several strokes.
They kept giving him test after test after test! He had to endure that for 3 hours a day and a few times he had the same test twice which really was upsetting to us.  Everything checked out okay and I was so happy the cautherization was negative & his arteries are clear.  One doctor suspected he had a heart attack, but there was nothing inclusive to prove that.  His heart enzymes were high at one point but we know from the past that when he coughs a lot as he did there one night… that will raise those.
I tend to go along with the doctor who suspects it was the Prednisone he took for months that caused the stroke.  I'm so glad he's been off that awful drug for the past 2 months though. Bill's left hand is very strong… it's just that his fingers aren't as mobile as they should.   A walker is being delivered soon and Bill will probably need physical therapy for a week only because he's doing so well. He's feeling fine..  and when that walker is delivered, he wants to go to the grocery store with me… and use one of those riding shopping carts… the walker will help him get from the car to the store…and I'll be beside him at all times.    He's so glad to be home… and I'm thrilled as well
I apologize I've not written sooner, but not only was I very busy, but there was nothing to report.. they kept giving him tests & procedures and all were negative.  You can see why we felt he should have been released sooner.
Again, thanks for your concern and prayers.
Blessings & hugs,
* * * Judy * * *