Stars Who Fought For Custody Of Their Dogs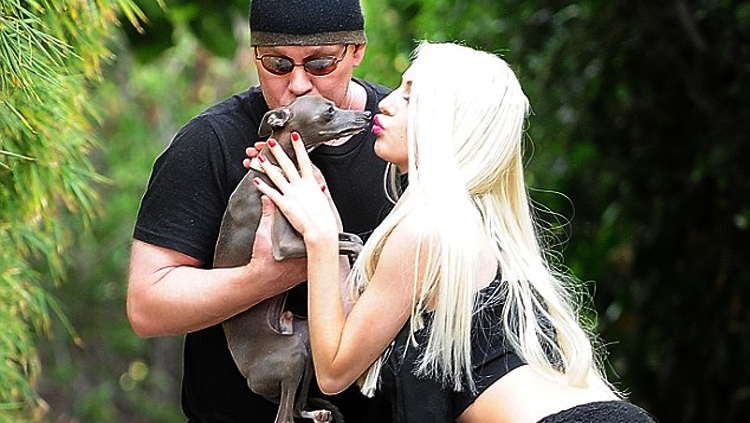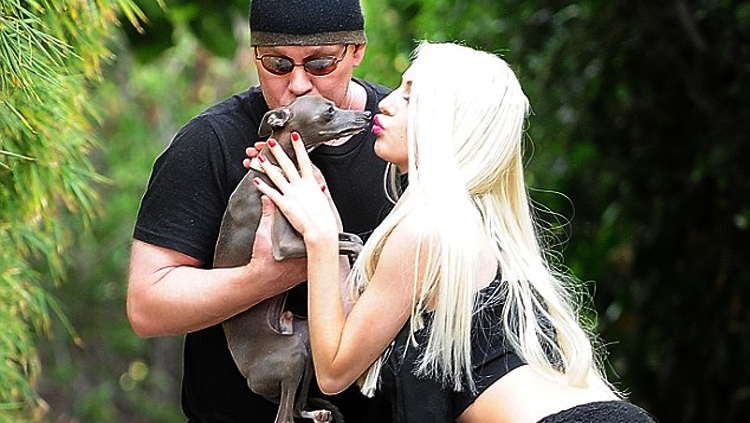 From Drew Barrymore and Britney Spears to Kirsten Dunst and Jennifer Love Hewitt, we hear about the stars who fought for custody of their dogs after their marriages broke up
by Ross Carter
Who gets the dog when you divorce or split up? Many celebrities never thought about that when they married, but when they split they wished they had a dog-related pre-nuptial agreement to avoid bitter custody battles.
Like Drew Barrymore and husband of less than six months Canadian comic Tom Green when they divorced in 2001.
Three years earlier, a fire ripped through the Beverly Hills home of Drew and her then fiancé Tom while they slept in an upstairs bedroom, and who saved their lives was her adopted chow-yellow labrador mix Flossie.
As the flames grew, the dog started barking and ran upstairs and started clawing at the bedroom door. All three escaped although the house was completely burned down.
When the couple divorced they both wanted to keep Flossie but, because they had no pet custody agreement, they went to court. Barrymore won and had the dog until its death in 2010.
According to a recent survey by the UK's largest dog welfare charity, the Dogs Trust, a quarter of owners believed their pet would be the most important things when they split up.
"Dogs are not like expensive jewels or fixtures and fittings, and cannot be divided as easily in a divorce or separation," says the charity's chief executive, Clarissa Baldwin.
When actor Kevin Federaline and Britney Spears parted ways in 2007, they had a bitter battle for their dogs after Spears had lost the custody of their two sons, Sean Preston and Jayden.
The dogs concerned were Lucky, Bit Bit, Lacy and London. And when the animal rights charity Peta wrote to Federline asking him to take custody of the dogs, he was given them.
Peta said they hoped he would do the right thing "so that your sons can continue to have the company of the animals they have grown to adore."
Dr Aaron Katcher, psychiatrist and professor emeritus at the University of Pennsylvania, agrees with that. "When a couple with children separate or divorce, I always advise the best solution is to keep the children and dog or dogs together," he says
He has written many books on the subject, including Between Pets and People, and is the originator of a university certificate programme in Animal Assisted Therapy and Education.
"It's well known that divorce can cause behavioural changes in a child. Dogs can play a beneficial role, since a child can make the dog a best friend and confidant, to be hugged, cried with and told any secret, knowing his best friend will neither pass judgement nor tell anyone."
Hollywood stars Jake Gyllenhaal and Kirsten Dunst were together for two years from 2002 and they shared a German shepherd named Atticus. But when they split they went to court and fought over the dog's custody.
Gyllenhaal won, but Dunst was granted partial custody, so they shared the animal. Since then, he has got another dog which he has named Boo. Boo is a Puggle, a cross between a Pug and a Beagle.
Atticus and Boo are named after the main characters of his favourite book, To Kill a Mockingbird.
When American actress Jennifer Love Hewitt ended her four-year relationship with her fiancé, Scottish actor Ross McCall, in 2009, they both wanted to keep their boxer dog Mona.
Because they did not have a pet custody agreement they became embroiled in a bitter battle. Hewitt got custody but McCall got visiting rights.However, a source later revealed to the New York Daily News newspaper: "Jennifer is even attempting to change Mona's name so that when Ross calls the dog won't come."
Finally, Dr Katcher believes that if a pet-owning family is breaking up, it could actually be the pet's fault.
"Dogs are a two-edged sword," he says. "When properly used, they can be a very strong, cementing factor in a marriage, but they could also be a contributing factor to divorce.
"And when childless couples get a dog as a substitute for a child, each spouse tries to get the animal on their side when there's a fight.
"Or often a woman will marry or re-marry and bring with her a dog that had the run of the previous home. The husband may feel the dog is getting more attention than he is, and may get hostile towards the dog. Then all kinds of quarrels develop."
© Profiles International Media 2014
ENDS