Penny DeHaven's Battle With Cancer Is Over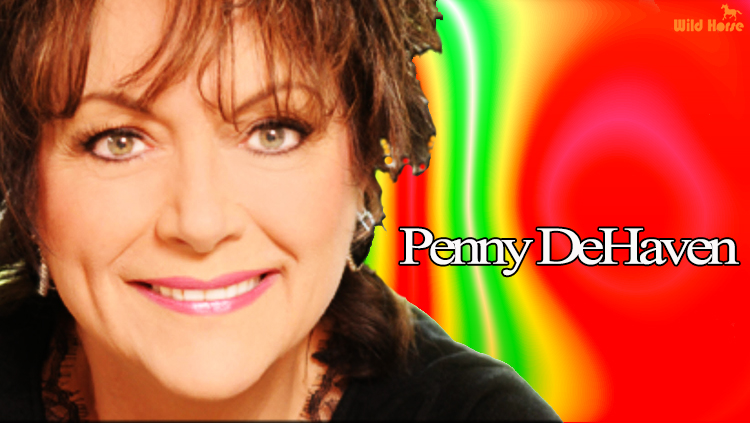 Country Music Loses Another Great Artist
Penny DeHaven passed away and so too her battle with cancer is over 
I find it very difficult to write about the passing of Penny because of our close friendship we shared over the years.  She is beautiful, talented, and filled with love for her family and friends.  She battled her health issues with all of her heart and soul.  She is now in the Blessed Hands of our Lord, who has brought her home, where she will no longer suffer.
There are so many comments I could write about sweet Penny, but I am having a tough time putting words together, that I was not and still not prepared to do.  I know when someone loses a close friend, they mourn the loss for a long time, and I will mourn Penny's passing for a long time.  I have great memories over the years that we were recording and being on the road for personal appearances.  She is so much a part of our country music industry, I only hope that the industry realizes that Penny DeHaven was a part of a special era of our music, and she was always a great part of this industry, and now we suffer a great loss in Penny's passing.
She leaves a legacy of being a great entertainer, a beautiful woman, one of the most talented ladies of that special era of country music.  I realize that probably many of you do not know Penny as well as many of us do, and some may not know her because they did not live in that time period, but I can assure you, when Penny DeHaven stepped on any stage, she was the best of the best.  Her smile, her laugh, and her love of her music, made her a special person that was loved by all.  When you met Penny for the first time, you knew right away that she was a special lady and you immediately became a friend.  Her love and passion for country music never stopped throughout her life.  Our devastation on learning of her cancer was unsuspected, at least by me, and that is why I am having such a difficult time trying to write about her.
Penny was my friend from the very first day that we met over 40 years ago, and even though she moved away from Nashville, she was always in our hearts and the heart of country music.  She gave her all to the music and in my eyes she was a superstar in every way.  I know that when we lose one of our music friends, it takes some time to realize that we are missing a special part of our life, but with Penny, I will miss and love her as her dear friend forever.  Her music was her life, and her life was her family and friends.  I consider myself a lucky person to be able to call her my friend.  I will miss her as we all will, but she will live in our hearts and minds forever.
Please keep Penny's family in your thoughts and prayers at this difficult time of their lives, and know that she is not longer suffering, and even though we love and miss her, she will be with us for all time.   She has left us her love, her music, and memories of her life with us.  I know that our Blessed Lord has brought her to his heavenly home where she will enjoy the paradise of heaven, and I am sure she will be always watching over us.
MAY HER SOUL REST IN PEACE IN THE ARMS OF OUR BLESSED SAVIOR IN HIS ETERNAL HOME.
Marty Martel ©