George Jones Widow Recounts Singer's Final Hours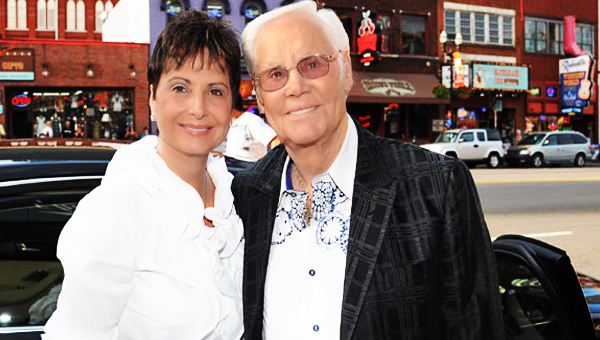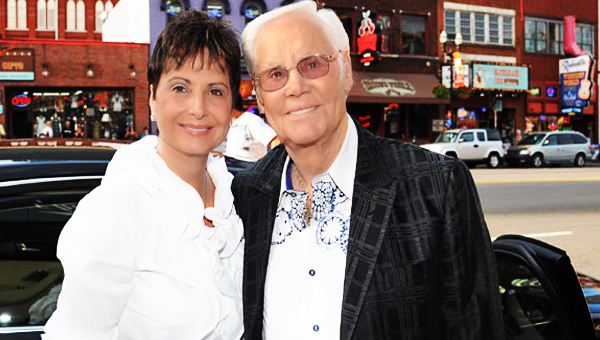 The wife of the late George Jones has opened up for the first time about how the legendary singer spent his last days and hours before his death on April 26. Nancy Jones says the family knew his health was fading fast, but they chose to keep it quiet as not to worry friends, fans and family.
"He was so proud that he kind of kept it away from everyone and just would try to do the best he could with what was going on," Jones told WSMV-TV in Nashville. "He was a very, very brave man."
George Jones was 81 years old when he died of hypoxic respiratory failure one week after entering the hospital with a fever and irregular blood pressure. His wife says he was never in pain. "He was alert until about six hours before he passed," she reveals. "No suffering, joking and saying, 'Why y'all crying?' He said, 'I'm going to heaven.' I truly believe he's there right now."
Jones' funeral on Thursday (May 2) is open to the public. It promises to be a celebration of his life and music as much as a chance for fans, family, friends and fellow musicians to say goodbye. The service begins at 11AM ET, and in addition to being aired on television and radio, will be streamed at the Grand Ole Opry website.
"I hope everyone comes out Thursday," Nancy Jones says. "It's gonna be a hallelujah time! He's probably up there singing right now, and it's going to be wonderful and he can look down and just smile and say, 'I didn't know I had this many friends.'"
Story: Taste Of Country
Picture Rick Diamond, Getty Images