It's Been More than A Year Since Charlie Louvin died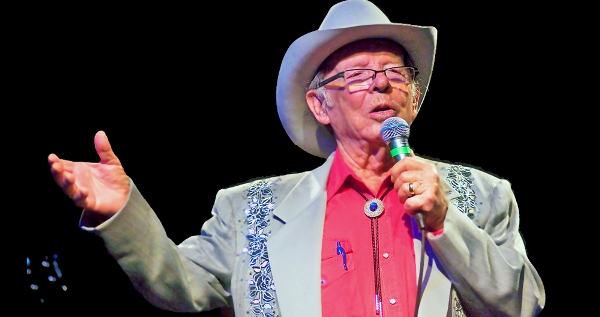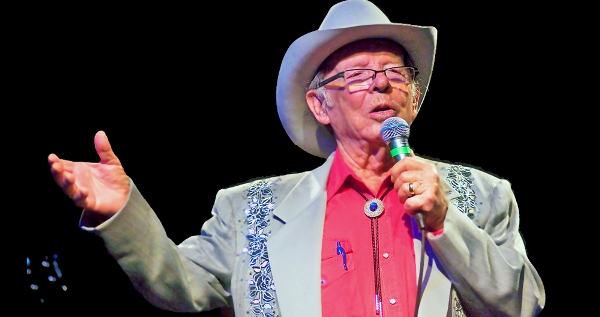 Charlie Louvin died a year ago this month, and it's not too late for you to get to know him.
Louvin was a Country Music Hall of Famer, a genre-shaping force as half of the Louvin Brothers, a notable solo artist and a longtime star of the Grand Ole Opry. He was honest and unusually open, filled with religious certainty and casual profanity.He was a workhorse who survived an often-brutal childhood, served two wartime military stints and held the duo together even as brother Ira Louvin's drinking and violent temper threatened to silence a sibling harmony that ranked with the world's most natural and arresting sounds. And when that harmony was finally muted — first through a booze-fueled breakup and then permanently when Ira was killed in a car wreck — Charlie forged ahead as a solo act, notching Grammy nominations and finding a next-generation audience of admirers that included Elvis Costello, Emmylou Harris and Alison Krauss. Louvin was always eager to talk about all that, but death tends to curtail even a fascinating conversationalist. Before he died at age 83, though, Louvin cooperated in two projects that are newly available: an autobiography (written with Benjamin Whitmer) called Satan Is Real: The Ballad of the Louvin Brothers, and a documentary film called Charlie Louvin: Still Rattlin' the Devil's Cage.
Stories just like he told them
I knew Charlie well enough to tell you that both the book and the film are accurate and engaging windows into his life and his way of thinking. The autobiography and the interview segments of the movie are like spending an afternoon in Louvin's living room, listening to stories and watching him try to sneak cigarettes without his wife, Betty, noticing. In the pages and on the screen, Charlie tells the same stories he'd have told you in the living room: The story about Ira treating Elvis Presley callously, ending any chance of Presley recording the Louvin Brothers' songs, which Elvis had considered among his favorites.The one about meeting a young boy named Johnny Cash at a Louvin Brothers show in Dyess, Ark., and another one about Cash's generosity to Charlie during hard times. The many tales about Ira, and the assertion that "He had a thing for marrying women that weren't worth killing."The one about the Grand Ole Opry's most surprising scrapper, Little Jimmy Dickens: "He was a dangerous fighting man because he was so low down. He whipped Webb Pierce once. I'll never forget that. Webb weighed over 200 pounds, and Dickens beat him up bad."
Satan Is Real concentrates on Charlie's impoverished upbringing and on the Louvins' singular story. Directed by Blake Judd & Keith Neltner, Still Rattlin' the Devil's Cage features spectacular footage from The Louvin Brothers, and it offers a more complete picture of Charlie's post-Louvin career (check out Charlie singing the absolute fire out of "In the Pines"), as well as interviews with Krauss, Harris, Marty Stuart and others. The film was shot in Louvin's final months, and it includes scenes from his final concert, at indie hangout Foo Bar in East Nashville. "I don't know who else to even compare to Charlie," Krauss says, on camera, before deciding that there's no one at all who would fit that complicated, cantankerous, beautiful bill. Charlie Louvin's is not a life that will ever be replicated. Times have changed, and his struggles make clear that many of those changes are for the better. Children these days don't pick cotton until their hands are bloody and scarred. And what once passed for "discipline" is now classified as "child abuse." Other changes, he bemoaned. But there are valuable lessons to be learned by meeting Charlie Louvin, and the lessons are as effectively transferred in pages and on screen as they were in person. Charlie Louvin still has much to teach about perseverance and professionalism, about keeping troublesome habits at bay, about maintaining humor in hard times, and about never, ever trifling with a dangerous fighting man like Little Jimmy Dickens.
Keeping Country's Memory Alive, as Marty Martel remembers the friends and family who pass through the Country we all love so much