Keith Urban Reflects on Father at Hall of Fame Exhibit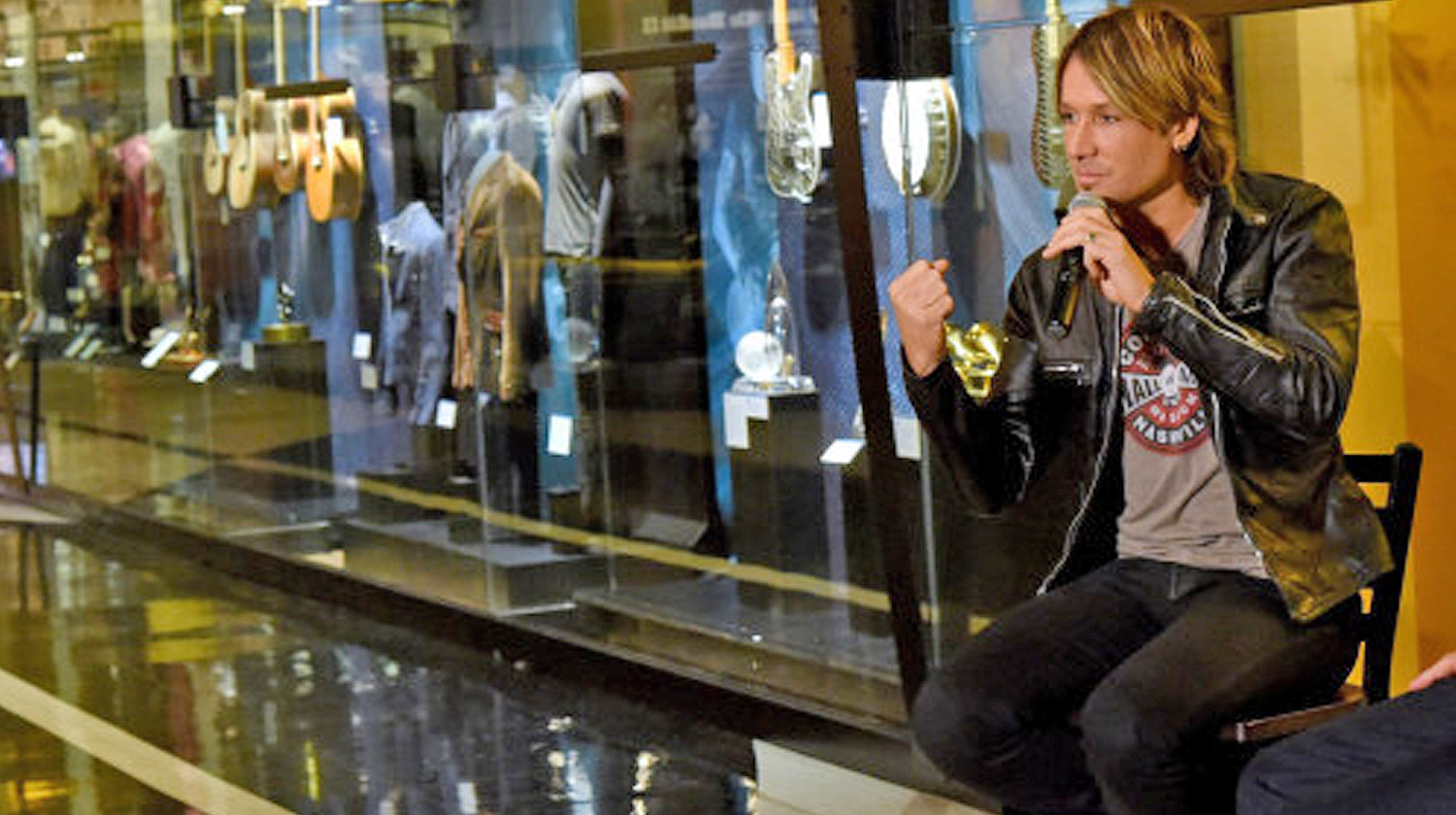 Keith Urban Reflects on Father at Country Music Hall of Fame Exhibit
Earlier this week, Keith Urban celebrated his very own exhibit at the Country Music Hall of Fame and Museum. The singer reflected on his life as media, friends and industry previewed "Keith Urban…So Far…". And it turns out, the biggest influence in Keith's career wasn't a famous musician, it was his father and his love of Don Williams.
"I said, 'How do you know it's going to be good?' " Urban recalled. "He said, 'It's Don Williams.' It hit me in such a way that I thought, 'I want to make those kinds of records, that people know are going to be solid and they go out and get it.' I want to thank Dad for starting me on this journey."

"My dad particularly always thought it was important that I dressed like a performer," the singer said. "A lot of these country music talent quests I did in Australia, they often had categories for best dressed male or best dressed female and I often won. Sometimes it was the only thing I won."
It was then that the bittersweet moment came to a head when Urban revealed his father had recently entered hospice care.
"He's probably only got a few weeks, if that," Urban said. "I've just been dealing with that the last couple of days. This has all come at a very strange time where it's typical of a career that has extreme highs and extreme lows all often at the exact same time. So (the exhibit) is bittersweet a little bit because (my dad) is the catalyst for all of this. My dad is the catalyst for me living in America."
"Keith Urban So Far…" runs through May. Admission to the Country Music Hall of Fame and Museum is $14.95 for kids ages 6-12 and $24.95 for adults. The museum is open 9 a.m. to 5 p.m. daily with the exception of Thanksgiving Day, Christmas Eve, Christmas Day and New Year's Day when it is closed.
– Posted by TawnyTucker CMTT