"Rita Faye" Inducted Into IDSS 'Recording Artists' Hall of Fame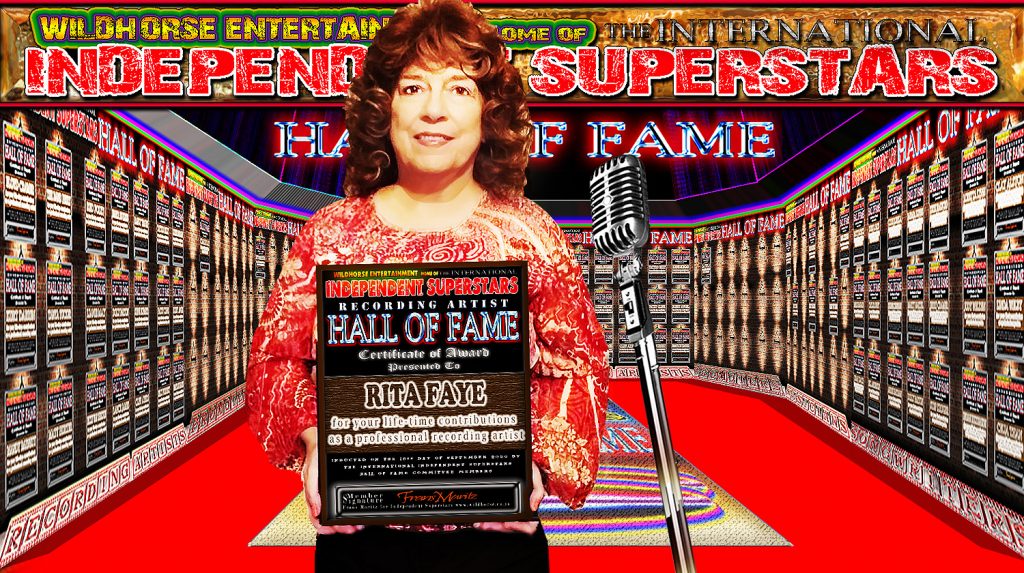 Rita Faye Inducted Into The IDSS 'Recording Artists' Hall Of Fame South Africa 2020
Rita Faye has been inducted into the Independent Superstars "Recording Artists" Hall of Fame. Frans Maritz (Wildhorse Entertainment) signed the official certificate placing Rita into this prestigious organization located in South Africa. Rita has the distinct honor of being inducted into the IDSS Hall of Fame for her lifetime contribution to the Independent Music Industry as a Recording Artist. Rita is seen holding her award below in the animated Hall Of Fame, confirming her induction into the Hall Of Fame. "I am thankful for all who helped make this honor possible. Thank you, Frans Maritz and Airplay Express and God above all"- Rita Faye
International Recording Artist Rita Faye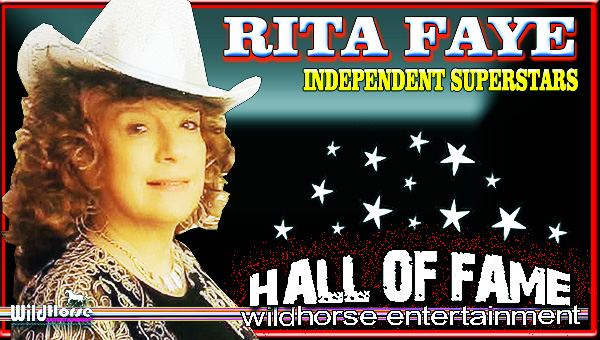 Biography of Rita Faye 
International Award-winning Singer/Songwriter and Nashville Recording Artist
Rita Faye has been singing and playing music as far back as she can remember. Born and raised in the hills of West Virginia, she grew up listening to the Grand Ole Opry along with her older sisters. That is where she first heard of being able to stand on a stage and sing and entertain people and make them laugh or cry. Rita Faye is a performing singer/songwriter and enjoys many different genres of music. Growing up in the '70's era, she learned to mix country and pop. With roots in gospel music and her faith in God, she started writing songs and has a debut CD of Country/Gospel Music – all original music.
.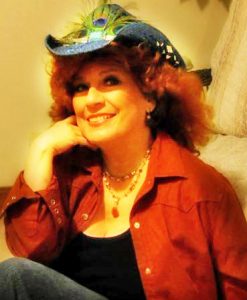 Rita Faye has chosen to include a tribute to Miss Dottie West, the Country Sunshine girl. Songs featured in the tribute include, "Country Sunshine" and "Here Comes My Baby Back Again (the song that won Miss Dottie West the first grammy ever received by a female vocalist in 1965). Rita Faye has performed at various places, including the Louisiana Hayride, Loretta Lynn's Ranch, the Nashville Palace, and John A's in Nashville, TN. Her CD was recorded in a small studio in Nashville. She did the warm-up shows for Kenny Price in Ohio and WV as part of her early career. Rita performed her Dottie West Tribute at Elvis Week 2015 in Memphis, Tennessee USA
.
Rita has numerous Gold and Platinum awards for her hits song released during the past 5 years and is constantly on the Independent worldwide charts. Rita has also appeared on AirplayExpress' world-famous Cyber City Opry. She was awarded the Gospel/Country Gospel Female Artist of the Year for 2016 at the Josie Awards in Nashville, TN on September 18th, 2016. Then again in 2018 at the Josie Music Awards, Rita walked away with the "Patriot Song of the Year" award for "The Flag". The future is bright for Rita as she has so many plans for the future, her voice has never sounded better as she lives her dream, and so doing keeping her loyal fans happy, which is very important for Rita Faye Independent Superstar and Hall Of Fame Member.
Rita Faye Hall Of Fame Award