Morgan Wallen Makes History at Apple, Amazon, Spotify +
Has Morgan Wallen Been Influenced by the Rap Music Culture?
This January Wallen took the stage with a full band for a live streaming country show being his first-ever headline show at Nashville's historic Ryman Auditorium for "Live At The Ryman" Wallen mostly featured songs from his amazing double album "Dangerous". It was noted that "Dangerous"  now holds the global record for Amazon Music, Spotify, and Apple Music's all-time first-day streaming debut record for a Country Music album.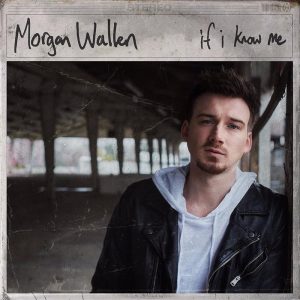 As Morgan is praised for his double album collection, "Stereogum" said, "Morgan Wallen is primed to become Country's biggest crossover star in years" and Billboard called Morgan's double album "a sprawling coronation at the beginning of 2021.
In a perfect world where everyone is equal Morgan Wallen's music career can only go from strength to strength. However, it is to be noted that even though Morgan Wallen has the No.1 album for a third week in a row, being the first time in eight years that a country LP has landed the top spot on the Billboard album chart for this remarkable achievement he is nowhere right now.
Morgan's fans may never hear from him again as he is presently being erased off the face of the earth for believing he can also act like a RAP artist in a world dominated by the RAP culture. Perhaps Morgan will finally realize he is not privileged or allowed to use the RAP language so popular and uncensored and freely available everywhere to RAP artists.
Only time will tell what will happen to this talented young Country music singer/ songwriter caught up in a world that he may now start to understand, fair to some, unfair to others.
-WHISNews21