Has The Covid-19 Vaccine just Killed it First Victim?
One of the first In Country Vaccinated against Covid-19 has Died
Public Already not comfortable taking Vaccine this will make them more Afraid To do So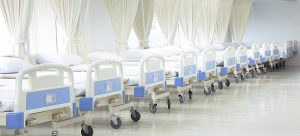 News released Wednesday confirmed one of the first people to receive the Covid -19 vaccination has died in Switzerland. Vaccinations were first done in Switzerland last week, and the person was vaccinated with the Pfizer vaccine. Officials have not yet said his death was linked to the vaccine, "We are aware of the case," a spokesman said, adding that the matter had been referred to Swiss media. The public is already not comfortable taking the vaccine and this will make them more determined and afraid to want to take a vaccine that could do more harm than good and in this case, although not confirmed, could possibly kill. In another incident, it was reported that a 45-year-old Californian nurse has tested positive after being injected with the Pfizer coronavirus vaccine on Tuesday according to an ABC news affiliate.
 –  WHISNews21