This October Ed Dailey Celebrates 24 years of Radio
Legendary DJ and Host of Legends of Country Celebrates 24 Years On The Radio This October
October is a big month for Ed Dailey as he celebrates hosting "Legends of Country" for the past 24 years
.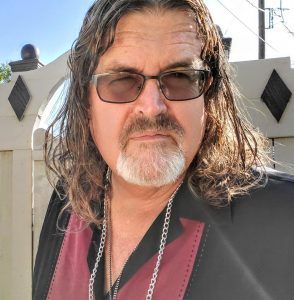 For the last 24 years, Legends of Country has kept the legendary voices of Country music on the airwaves, across America, and around the world. Ed has been on the radio, in one way or another for the past 50 years. His dad did a similar program in the Washington State area and ever since he passed away, his father's fans kept asking if Ed would carry on with a program like his.
.
Ed's dad got him started on radio at an early age, coming from a music background, being a member of the famous Rangers Quartet when they moved to California for a couple of years in the early '50s. He also worked on the Town Hall Party and other shows in California. He also worked at KJOY, and KRAK radio at the time
.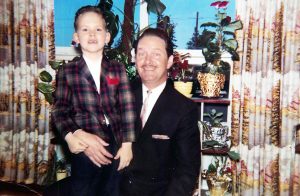 Ed Daily was born in 1956 in Modesto, California. By 1962 he had moved and worked at KBBR in Coos Bay Oregon. This is where he started in radio, the smell of old coffee, the Associated Press teletype clicking away, his job as early as 5 years old was helping his dad, as often as he could. By 12 years old, Ed was the world's youngest F.C.C. 3rd class licensed radio announcer. He graduated early from high school in California so he could work fulltime and ever since that time he's been on the radio. Growing up in the world of Country music and Gospel music Ed met so many of the legendary stars which prompted him to interview them for his shows over the years.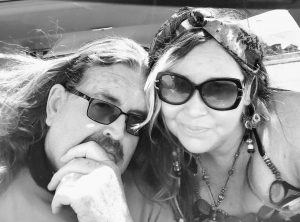 Over the last 24 years, he has taught the art of radio announcing and voice control at a High School Skills center. He is also a professional voice over artist, professional speaker, and involved in ministry work as a former Pastor. He has over 31 years of experience as a singer and has had a chance to be a music producer for artists. Ed has recorded a few songs himself and when asked he would say he is proudest of the lyrics he wrote on, "She Loves a Memory More than Me" for Country recording star Chris Loid.
Ed loves country music, and with his Legends of Country radio show, he is committed to keeping the legends of Country Show alive and well to tell the stories about their lives and their songs. At this time his "Legends Of Country" show is broadcast on over 15 radio stations and internet stations in America and numerous countries worldwide. Over the years many radio stations were added playing the show weekly making Ed's show one of the most popular shows of its kind worldwide. This October Ed's "Legends Of Country" shows will be full of special interviews and give away prizes to celebrate Kord FM and Ed's 24th radio anniversary.
.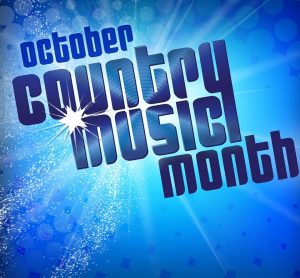 Legends of Country with Ed Dailey started 24 years ago when he was asked by Kord FM to do a special show to celebrate 'Country Music month in October", for two hours on a Sunday morning and two hours Sunday night. So the first weekend in October 24 years ago the show finally went live. The reaction from the public was amazing and due to the huge response from listeners, Kord FM said they would give Ed 3 hours each week on Sundays from 7 am to 11 am. He could play anything the audience wanted to hear including tributes to stars who have passed away. Opry star Minnie Pearl has just passed in March of 1996, so he did a salute to her on the first show and the rest is history.
Everyone here at WHISNews21, AirplayExpress and Wildhorse Entertainment wishes Ed and his show many more successful years ahead, we are proud to have been associated with ED for the past 10 years, thank you ED.
.
 – WHISNews21