IFCO Fan club organizer Loudilla Johnson dies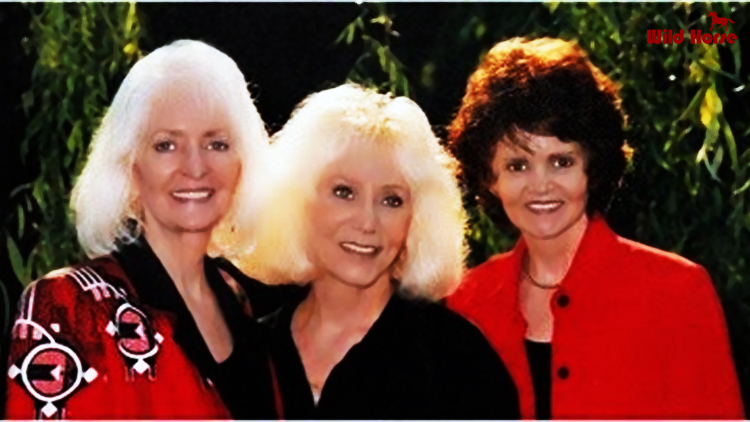 IFCO Fan club organizer Loudilla Johnson dies
.
Loudilla Maxine Johnson, who with sisters Loretta and Kay co-founded the International Fan Club Organization and provided an important boost in Loretta Lynn's early career, died May 7 after months of declining health. She was 75, and was an ardent supporter of country musicians.
"Them girls was my first official fans, the ones who started my fan club and stuck with me for years," wrote Loretta Lynn in her memoir, "Still Woman Enough." "Shoot, we started the whole week's long event called Fan Fair together, even though none of us got the credit for it."
Born in Forgan, Okla., Ms. Johnson was living at the family ranch in Wild Horse, Colo., when Loretta Johnson began corresponding with Lynn. In 1963, the Johnsons formed the Loretta Lynn Fan Club, working effectively to spread the word about Lynn's music and to provide a bridge between the budding star and her burgeoning fan base.
"The other stars saw how successful they were with Loretta's club," said author and historian Robert K. Oermann. "Buck Owens' sister, Dorothy, came to the girls and said, 'You ought to form a fan club organization, because the other clubs could learn from you.' That was in 1965, when they formed IFCO."
"IFCO" is the International Fan Club Organization, an alliance of 75 fan clubs. Under the Johnson sisters' guidance, those clubs worked together to establish a template for interactions between country stars and their fans.
"The proliferation of these clubs and the success of Nashville's annual Fan Fair convention (now called the CMA Music Festival) can be attributed in large part to the International Fan Club Organization created and run by (the Johnson sisters)," wrote Don Rhodes in "The Encyclopedia of Country Music."
In 1968, four years before the first Fan Fair, IFCO held a multi-artist concert during Nashville's DJ Convention. That concert was held each year during Fan Fair at the Tennessee State Fairgrounds until 1995, when it moved to Ryman Auditorium.

Over the years, the IFCO Fun Fest has showcased a who's-who of country entertainers, including Keith Urban, Barbara Mandrell, Charley Pride, Gary Morris, The Bellamy Brothers, Jo Dee Messina, Hal Ketchum, Terri Clark, Marty Stuart, Patty Loveless, Keith Whitley, Johnny Cash, The Oak Ridge Boys, Craig Morgan, Josh Turner, Jason Aldean, Connie Smith, Little Big Town, Chris Young, Lady Antebellum, Joe Diffie, Aaron Tippin, Lynn Anderson and Gene Watson.
"The Johnsons were supporting the fans long before there was a Fan Fair," Oermann said. "And from the beginning of what became the CMA Music Festival, they were intimately involved. Loretta, the sister who died in 2009, was sort of the spark plug that started the whole thing, but it was Loudilla who was the most business-minded of the three sisters. All three of them were zany and fun. They were devoted to country music. They were nothing but love."
Ms. Johnson is survived by her sister, Kay Johnson; brother, Everett (Carlene) Johnson; numerous nieces, nephews, great nieces and great nephews. The family is planning a private memorial.
Reach Peter Cooper at or on Twitter@TNMusicNews.
WHISNews21 Request;
By now there are dozens of entertainers, booking agencies, songwriters and stories coming from the music industry honoring Loudilla Johnson of the IFCO (International Fan Club Organization) If you will send one of  your memories to us we will add it to our Monday article in honor of Loudilla. We already have a few so please share yours with us too.