Judy's Notes: Spotlighting Friends And Latest News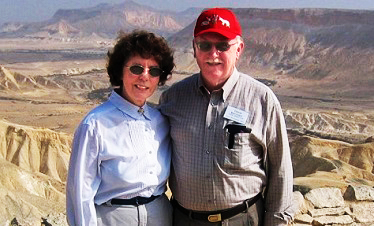 MUSIC IS THE SOUNDTRACK OF LIFE AND IN GOD WE TRUST
JUDY'S NOTES: SPOTLIGHTING FRIENDS WITH NOTE WORTHY NEWS!
♫ ♥ ♫ ♥ ♫ ♥ ♫ ♥ ♫ ♥ ♫ ♥ ♫ ♥ ♫ ♥ ♫
.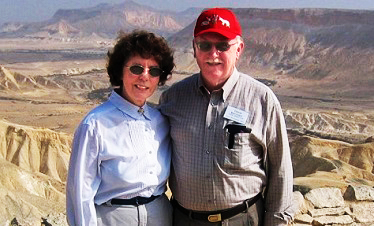 David Barnhart
received a Bachelor's degree in education  from
Clarion State University
, Clarion, Pa., and a Masters of  Divinity degree from the
Lutheran Theological Southern  Seminary,
Columbia, SC. Ordained by the Lutheran Church in America in  1964, he pastored churches in that denomination for 20 years. In 1984, Pastor  Barnhart withdrew from the Lutheran Church in America and united with the 
Association of Free Lutheran Congregations (AFLC).
He and his  wife Mary were led by the Lord to establish
Abiding Word Ministries  (AWM)
in that same year. Pastor Barnhart helped to organize
Living Word Lutheran Church  (AFLC)
in Eagan, Minnesota. He was then called to Peace Lutheran Church  in Canal Winchester, Ohio and then as interim Pastor of
St. John's  Lutheran Church
in Newark OH.
Abiding Word Ministries
, now in its 28th year, exists  to promote revival and reformation throughout the Church. We publish a  newsletter called The Vine and Branches which is mailed to approximately 7000  homes throughout the United States and Canada. AWM counsels pastors,  congregations and laity who desire to take their stand against false teachings  and unbiblical practices within their church bodies. Over the past 40 years, David and  Mary Barnhart have led 29 tours to Israel. You can subscribe to get your free
Vine & Branches  newsletter
by emailing:
wordabide@yahoo.com
  – website:  
http://www.thevineandbranches.org
Pastor David has a special:  buy 3 of his books for $25 (includes shipping)  Titles are:
Contending for the Faith;  Israel, Land of Promise &  Prophecy; & Living in the Times of the Signs.
   His first book is  out of print.   I read David's newsletters as part of my morning devotions and  look forward to reading his books soon.
THANKS SOOO VERY MUCH!! JUDY
♫ ♥ ♫ ♥ ♫ ♥ ♫ ♥ ♫ ♥ ♫ ♥ ♫ ♥ ♫ ♥ ♫♫ ♥ ♫ ♥ ♫ ♥ ♫ ♥ ♫ ♥ ♫ ♥ ♫ ♥ ♫ ♥ ♫