Will This Be Our Very Last Easter Celebration ?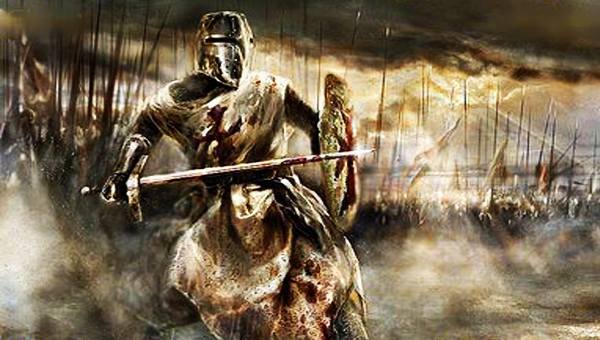 Today its Easter Friday, and it seems as though most of the people today are exactly as evil as at any time in the Bible when people were punished by God for being so sinful. Everything the Bible teaches is ignored by the so-called Liberal men and woman of our modern world. It seems that every time the people behaved as they do today, God punished them for their sins.
I for one, only want one thing in my lifetime, and that is to live in peace and be able to get through everyday being able to pay my rent and expenses, and above all, be free to pray when and where I want, to my God without being persecuted by the Liberated minded people that are today so vocal and disrespectful to my God.
Today I am not free to speak my mind as I have to be very careful of what I say. If I say something that offends the liberals, I am called a racist. Even though the insults they sling around, are totally uncalled for, hurtful and downright racist, at the very least. Liberals keep on shouting Racist or everything related to that, so that eventually we are just to scared to even open our mouths about anything, other than to eat our food. It seems very clear to me that when a liberal is busy losing an argument with a conservative, his only line of defence is to shout "Racist"
So I sit here behind my computer today and write this short article and know that somewhere, out there somewhere, someone will be crucifying me for my statement above. Yet if we don't as Christians, make our voices heard, we are without doubt in danger of being doomed to extinction. Which in my opinion, is probably the plan of the modern-day liberals.
The liberals are shouting and screaming at us in the streets, they are insulting Christianity all day and all night. They say the most racist and hurtful things about Christians, and we?…….. we just change the channel on the TV, and watch sport or something else, as though all this persecution will go away by changing the channel.
I am not suggesting that you do anything violent to show your opposition, to this oppression. what I do say is Christians should start opening their mouths and defend their religion with an even greater roar than those who are shouting it down. If we don't, the time will come much sooner, when it's too late. If this is the last Easter we will be celebrating publically, we will have lost another battle waged against our God.
Do you want to live in a world where chaos rules, no laws, no morals and no God? It will be unbearable for the few of us who still believe, for when the time comes we will have to endure the pain and suffering, if we want to be part of the Kingdom Of God.
In closing I want to add that you need not believe the liberals when they say that religion started all the wars in the history of mankind. When you think it through, you may also start believing that it was not religion that started the wars but evil men who used religion as an excuse to start the wars.
The good thing is that in the end, God will triumph over all of this, and those of us who resisted all the liberal changes that are coming, will rejoice in the house of the Lord.