What you Can See In a Small Town Called Groom Texas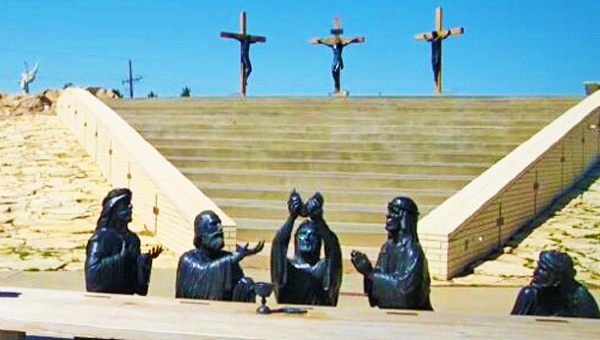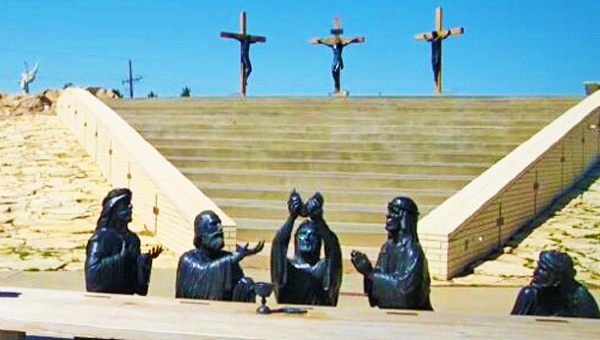 Man Celebrates the wonders and the miracle of Easter, In Texas it is chiseled in Stone 
My name is Barbara Blevins and on this Easter Sunday I wanted to share something amazing that I received by email, with you. I know that you have probably already seen all these pictures before, but I thought it a good time to send them out again for all to see and read as it is truly a reminder of who Jesus is and that by having WHISNews21 publish it today, this may help us focus our attention on the reason why Easter is celebrated.
"He is not here, He is risen" Luke 24:6
You cannot tell Texas what they can or cannot do regardless of what the supreme court of the United States says. In a town called Groom Texas, there is always someone stopping there in trucks, buses and cars to visit, pray or meditate. The town of  Groom is tiny and to be found on the I-40, yet get's a lot of visitors because of what you see in but two of the pictures displayed here. Jesus won no military battles, yet He conquered the world. He committed no crime, yet they crucified Him. He was buried in a tomb, yet He lives today. I feel honored to serve such a Leader who loves us!
When in Groom dont forget to take a few minutes and visit this amazing place, I am sure you will feel really good afterwards.
.